24th July 2013
Oh it's YOU.
Hello and welcome to my weblog. Funny word, weblog. Dated. Looks like it's from the 1950s. Let's move on.
Close followers of 2008 internet sensation saulwordsworth.com will notice I haven't blogged much of late. Some will be pleased to hear I'm about to remedy this to the tune of two blogs in one week, others less so. Either way it's happening so get over yourselves already is it.
Today I'm here to relate my recent encounter with a madman.
10th January 2012
Oh hi.
Didn't see you there.
Happy New Year! I hope 2012 brings you everything you ever dreamed of in terms of kitchen gadgetry.
I want to let you know about my recent experience of being beaten to death.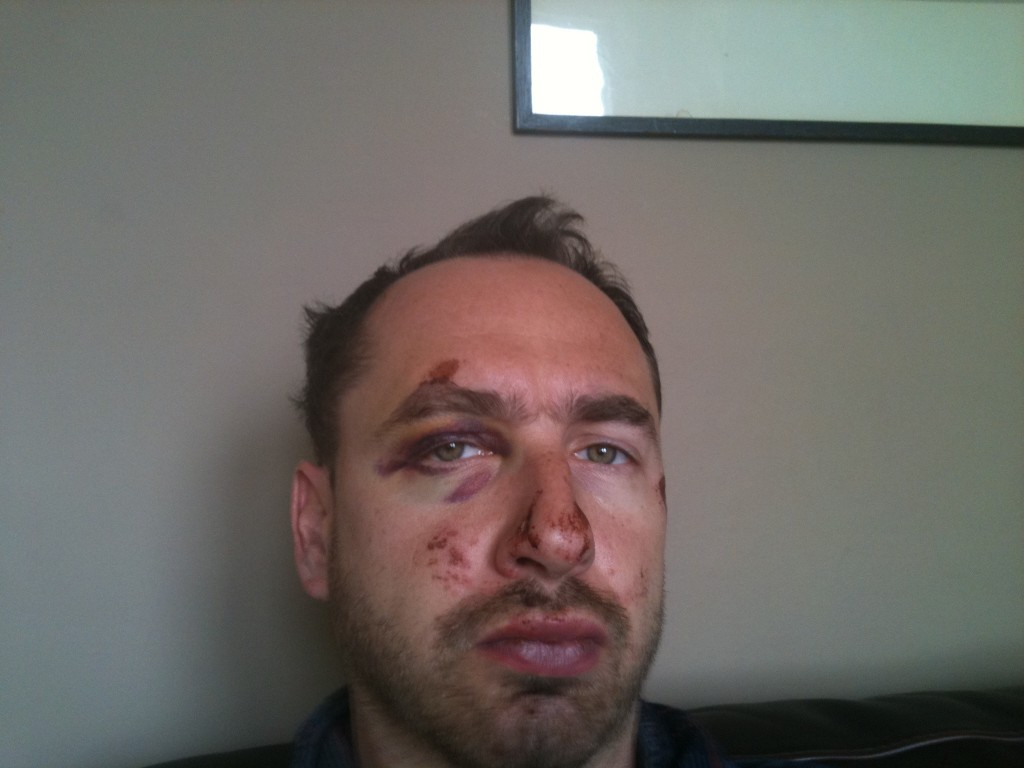 20th January 2011
Guess who's back (me)
Back again (me)
Saul is back (me)
Tell a friend (do)
Hello everyone I know and don't know.
It's been a while since the last blog but then you see I've been a little busy what with appearing in the Guardian and generally prancing around like a media luvvie-tit.
20th March 2010
Back in 1993 Robert Thompson and Jon Venables perpetrated one of the most disturbing crimes in British history. Luring an infant from a shopping centre in Liverpool, the two ten year olds walked him a few miles, sexually assault him, beat him and left him dead on a railway line. The CCTV image of James being led away by one of the miscreants is etched on our collective memory.