22nd March 2019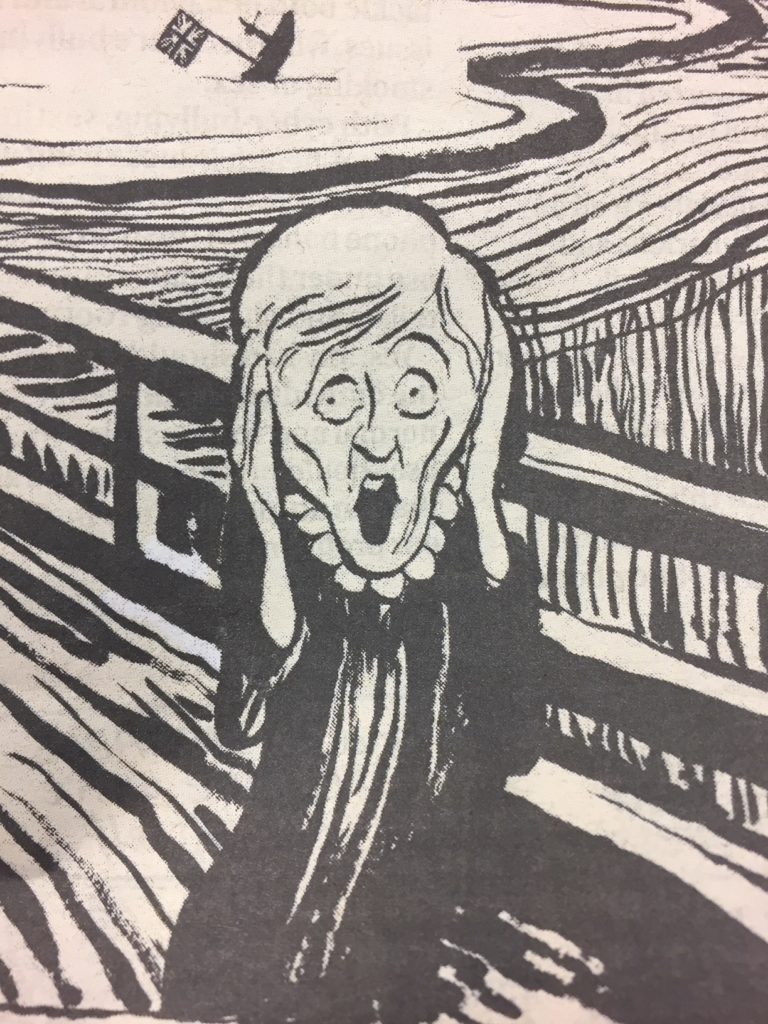 (from The Evening Standard)
11th November 2016
My head hit the pillow at midnight.
The alarm was set for 6am.
In the morning a Speed Awareness course for my heedless sins.
Let it not be Trump.
I woke at 3.30, rose and peered through the blinds. The rain was teeming down, accompanied by a stillness and a silence. The silence was disquieting and foreboding. Preposterous perhaps, fanciful even, but hyperreal to me: I felt a malign presence.
I turned on the radio.