On the World Cup
7th July 2010
England may have been pi$$ poor and the World Cup may nearly be over, but before we have to stare the Premiership full in the face again here's my World Cup blog.
Or at least it began as a World Cup blog…
**********************************
I first become interested in football at junior school but it wasn't until 1982, when I was nine, that my love blossomed. This was the year of "España 82", the Panini sticker album that accompanied the 1982 World Cup. I was hooked – on the stickers, that is. Most days I would pester my parents for cash, hurtle down Park Mount, burst into S & K Hills and buy two packets of cards (I called them "packitas" for some reason), all in the vain hope of finding Trevor Francis.
An image of each and every one of those cards remains pointlessly emblazened on my tiny mind to this day. Still, I defy anyone who collected these stickers (and at my school everyone did) not to be transported back to more innocent times when presented with images such as these: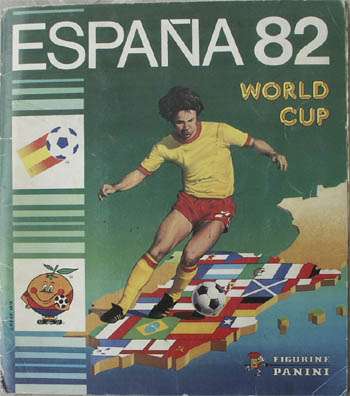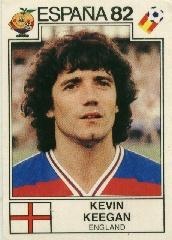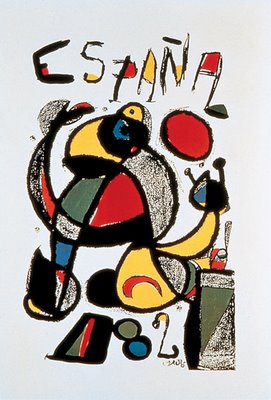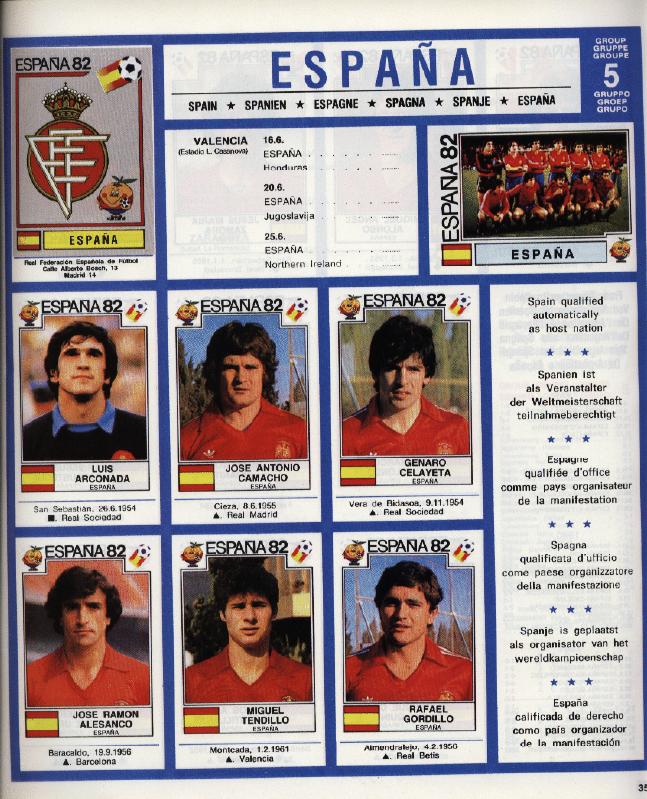 The playground was awash with rumours – "Is it true there are only 500 Glen Hoddles?", "Steve from the year below says a full album is worth £1000", "There's a newsagent in Southdown that's shifting them half price…".
I was obsessed with filling my book and carried it with me to school every day, along with an old cigar box full of swaps. One lunchtime I found Chris van Littum peeling stickers out of my album. I grassed him up to the dinner ladies. Sobbing, he tried to give back the ones he'd just nicked which were by now a mess and had lost their stickiness. "No Christopher, keep them," I said, adding censoriously, "Just don't do it again." If I recall, the cunt went on to nick a quarter of cola cubes from my tent at Cuffley Camp.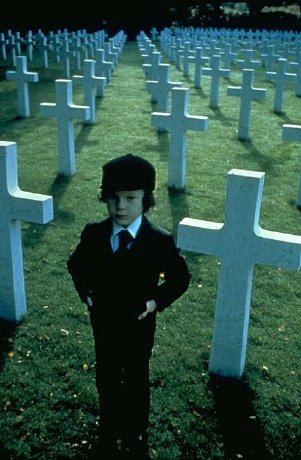 I was down to my last two – Trevor Francis (England) and Marius Trésor (France). I found Trevor in a packet of stickers. Now I only needed the resolute French defender to complete my album which, now nearly full, weighed three times what it had at the start.
News filtered through: Pamela Ronk had Trésor. This presented a problem. One, she was a girl and two, she smelt of piss. Bravely putting aside these issues I sidled over at lunchtime and acted blasé. "I hear you've got Trésor," I said, nonchalantly leaning up against a wall. "Maybe," she replied. "What's it worth – you got the Brazil badge?" Now badges were a thing of rare beauty – gleaming, shiny and seemingly made of real metal, they were worth double what a player was. In the case of Brazil's, quadruple.
I gave it to her. "Here you go," she said and handed me the card of a man once cited by Pelé as one of the 100 greatest living footballers. "Thanks," I said, but I felt empty. That was it. Finito. I'd filled my album.
So now what?
This was my first experience of the anti-climax of reaching ones goals – and in that moment vowed never to reach one again.
But holy shit on a bike I digress. I was supposed to be discussing my love of the World Cup, not nostalgia-ing it up about Panini. I'll have to pen a follow-up. For now, this:
Separated at birth
Fabio Capello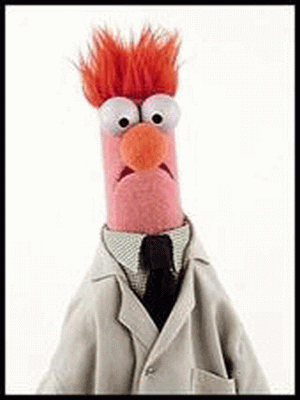 Beaker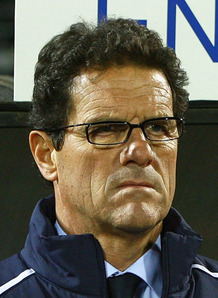 Also Separated at Birth
Dirk Kuyt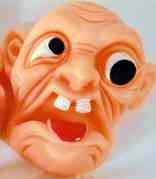 A rubber finger puppet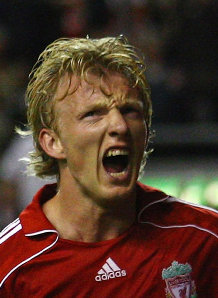 What happened next Saul?
Funny you should ask me that, doctor. I tried to get into the 1983 First Division album but couldn't hack it. After the marathon of Espana 82 I just wasn't up for the challenge. So that was the end of my sticker collecting.
***********************************
Spain 82 was a great World Cup though, particularly as it was my first. Abiding memories include Harold Schumacher nearly decapitating Patrick Battiston…
…Brazil's classic game with Italy where they lost 3-2 (Why do Brazilian footballers only have one name? Does everyone in Brazil only have one name?)…
https://youtube.com/watch?v=qgRpRTbk1oo
…and Marco Tardelli's memorable celebration after scoring in the final.
Back of the net.
A-buh-bye,
Saul