On Marilyn Monroe
28th January 2011
Today's blog concerns a brunette called Norma.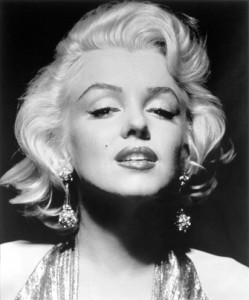 I was recently commissioned to write a piece about Marilyn Monroe. This was great as it allowed me to watch lots of guilt free MM footage while trying to find my way into the head of one of the most famous and mysterious people who ever lived.
The article examines Marilyn's life through the prism of what she left behind. It's written for The Market Magazine as part of their series on collectibles.
Just why does MM remain the world's most cherished and collectible celebrity?
I've reproduced it here. I hope you like it. If you don't, keep it to yourself.
******************************
There's Something about Marilyn
Marilyn Monroe. Two words that demand the instant conjuring of a magical blonde, pouting yet innocent, public property yet mysterious and private, frozen in time by a premature death that for many remains unexplained. Marilyn Monroe is beautiful, troubled, available yet out of reach. Dead for almost fifty years, she remains the icon of icons.
What is it about the little girl with the troubled background, the brunette who dyed her hair and changed her name, that so endures? Margaret Barrett is Director of Entertainment Memorabilia at Bonhams & Butterfields in California, and a world expert on Marilyn.
"She was a beautiful, glamourous, funny and successful woman who was also very mysterious. She didn't have a lot of friends and didn't hang out with Hollywood people. She kept to herself and then she died. There's rumour and innuendo and controversy over how and people like that mystery. If we knew exactly how she died or everyone she'd known or been with, she wouldn't be so interesting but she was a private person. She kept a lot of information to herself which makes us fascinated by her."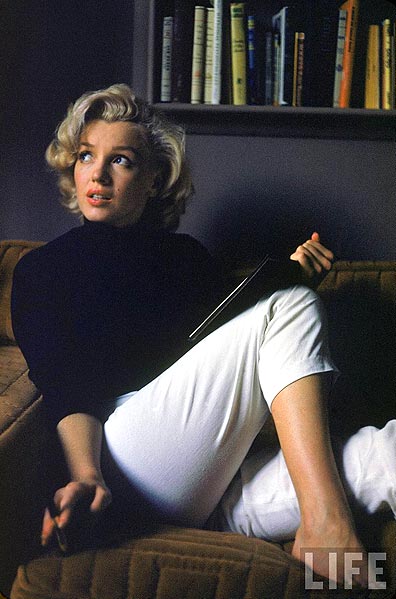 "She had a tragic life and that is something people can relate to, yet she was also a huge megastar," says Darren Julien, President of Hollywood-based Julien's Auctions, the largest entertainment auction house in the world. "We do exhibitions all over the globe and whether it's in Japan, China, Europe or here in the US people of all ages idolise Marilyn and even dress up as her. Her appeal transcends continents and generations in terms of popularity and collectability."
Paraphernalia
The thirst for Marilyn-related memorabilia knows few bounds. From the silk dress she wore to sing "Happy Birthday Mr President" for John F Kennedy – sold in 1999 for $1.27m – to her pill bottles, chest x-rays and pots and pans, nothing is deemed too sacred, obscure or mundane to evade interest. It is as if by owning even the tiniest item from a life filled with success and sadness in equal measure can we hope to find the missing piece to the puzzle.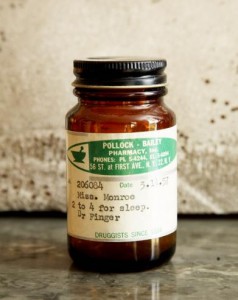 "Her estate was willed to her acting coaches and in 1999 their heirs sold what they had inherited, namely all her personal and professional possessions," says Julien. Much of what is on the market today springs from the two estate auctions; Christie's in 1999 and Juilen's in 2005. Bequeathing two houses complete with all its contents including clothes plus personal and professional effects means there remains an awful lot of Marilyn memorabilia on the market. The demand for even the tiniest keepsake – a self-penned reminder to call American poet Carl Sandburg, for instance, recently sold for $1,500 – remains consistently high.
"Some of the least expensive collectibles can provide the greatest insight," says Barrett. "Marilyn kept all her receipts. You can tell a lot about a person by what they purchase. Although these do not have her signature on she would have handled them and put them in her wallet. These sell for between $200 and $400. From the receipts she collected you can tell she was visiting bookstores and buying heavy-duty literature, or going to furniture stores and picking up interesting or unusual items. She was on a perpetual self-improvement quest in a way that many movie starts are not. She had already made it big, was absolutely beautiful and had all the money she needed but she still wanted to educate herself. That's what's also fascinating about her. Despite her public persona she was not a bimbo."
Number One
Marilyn artifacts are widely regarded as the most collectible in the entertainment industry, more popular even than the Beatles or John Lennon. Wall Street recently joined the queue for Marilyn memorabilia, with a number of hedge funds being observed purchasing some of her possessions as a way of diversifying their investment.
"If you look back over the decade since the first Christie's estate sale of 1999, those items sell for between three and 20 times what they did back then," says Julien. "In 1999 Christie's sold two pairs of shoes as one lot for $3,000. The lady who bought them reconsigned them to us last year. We sold one pair for $15,000 and the other for $13,000. Likewise, a hand-written letter sold for $15,000 in 2007 by Christie's recently came into our possession. We re-sold it for $44,000. The return is incredible."
"Last year we had a hand-tinted baby photograph of Marilyn aged seven," says Barrett. "The image was listed at between $4-600 and it went for $30,000. The demand for Marilyn-related items continues unabated."
Marilyn behind the Myth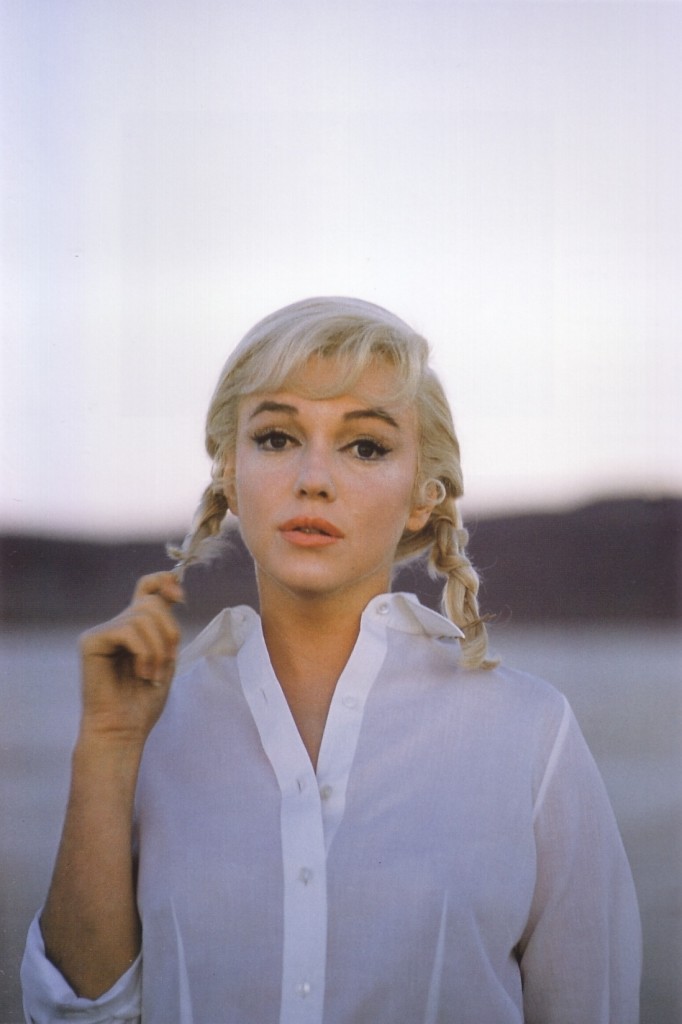 As the Marilyn juggernaut rolls on it can be easily forgotten that there remains a human being behind the legend.
"Marilyn suffered abuse and neglect at the hands of her mother, who tried at one point to destroy her," said her third and last husband, playwright Arthur Miller, speaking in 1987. "The struggle was valiant. She was a very courageous human being and she didn't give up really I guess until the end."
Miller wrote the role of Roslyn, the lonely and vulnerable heroine of her final film role, Misfits, especially for his then-wife.
"I thought this part would make her see she was a proper actress and help her realise this herself," he said. "Once that didn't happen I saw that nothing was going to do that."
They divorced soon after shooting. Marilyn died alone of a drug overdose a year later, in August 1962, aged just 36.
"When celebrities die before their time it is the lost potential we think about most," says Barrett. "This happens with many famous people but Marilyn generates the greatest interest and devotion, and has therefore created the biggest market for what she left behind."
****************************************************
The Life and Times of Marilyn Monroe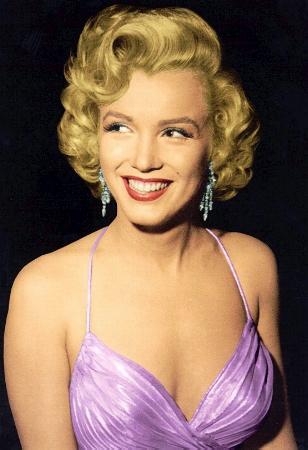 The interest in Marilyn's life and related paraphernalia stems from the contrast between her great beauty and vulnerability, and the pathos of a life played out in the spotlight without the inner resources to cope.
She was born in 1926 to an unknown father and a mother suffering serious mental disturbance. Bounced around from foster parents to family friends, she experienced intermittent and often traumatic periods with her birth mother, Gladys, and may have been sexually abused by one or more of her carers. Forced into marriage at 16, she started modeling while her husband was away at war and divorced him on his return.
A string of brief but eye-catching performances in films such as The Asphalt Jungle and All About Eve led her to negotiate a seven-year contract with Twentieth Century Fox in 1950. In 1951 she enrolled at California's UCLA to study literature and art appreciation. The potential scandal of old nude photos was diffused when Marilyn claimed she only posed to pay the rent.
There followed a rich period of mainstream success, with Gentlemen Prefer Blondes, How to Marry and Millionaire and River of No Return propelling Marilyn to unheard of levels of fame. During this period she told the New York Times, "I want to grow and develop and play serious dramatic parts. My dramatic coach tells everybody that I have a great soul, but so far nobody's interested in it."
In 1954 she married baseball star Joe DiMaggio. They divorced later than year, apparently after DiMaggio's upset at witnessing repeated re-filming of the scene in The Seven Year Itch during which Marilyn's skirt is blown skywards by blasts from a subway grating.
Further success followed with Bus Stop and Some Like It Hot, and Marilyn's 1956 marriage to writer Arthur Miller was dubbed "The Egghead and the Hourglass". Around this time she suffered a number of miscarriages and her behaviour on set became increasingly unpredictable.
With the marriage foundering, Marilyn starred in Misfits, a cowboy drama starring Clark Gable and written by Miller. She garnered praise for her first truly serious acting role but once shooting was complete she separated from Miller and voluntarily entered a psychiatric clinic, dependent on alcohol and prescription medication.
After attending only 12 out of 35 days filming for Something's Got To Give she was fired from the set. Her final public appearance was to sing happy birthday to President Kennedy, with whom she had an affair. She was found dead on August 5th 1962 at her home in Brentwood, Los Angeles. The verdict of the coroner was "acute barbiturate poisoning" resulting from a "probable suicide".