On cycling round Regent's Park
18th December 2014
Every Saturday at 6.45am the Muswell Hill Peloton congregates outside the bike shop on Fortis Green Road. From there we launch ourselves up into Highgate and down through Hampstead before thundering by Swiss Cottage and breaching the perimeter of Regent's Park. Here we assemble to embark upon 6 and 3/4 laps of the royal park, culminating in a ferocious sprint for victory. This ride – and group of riders – has changed my life.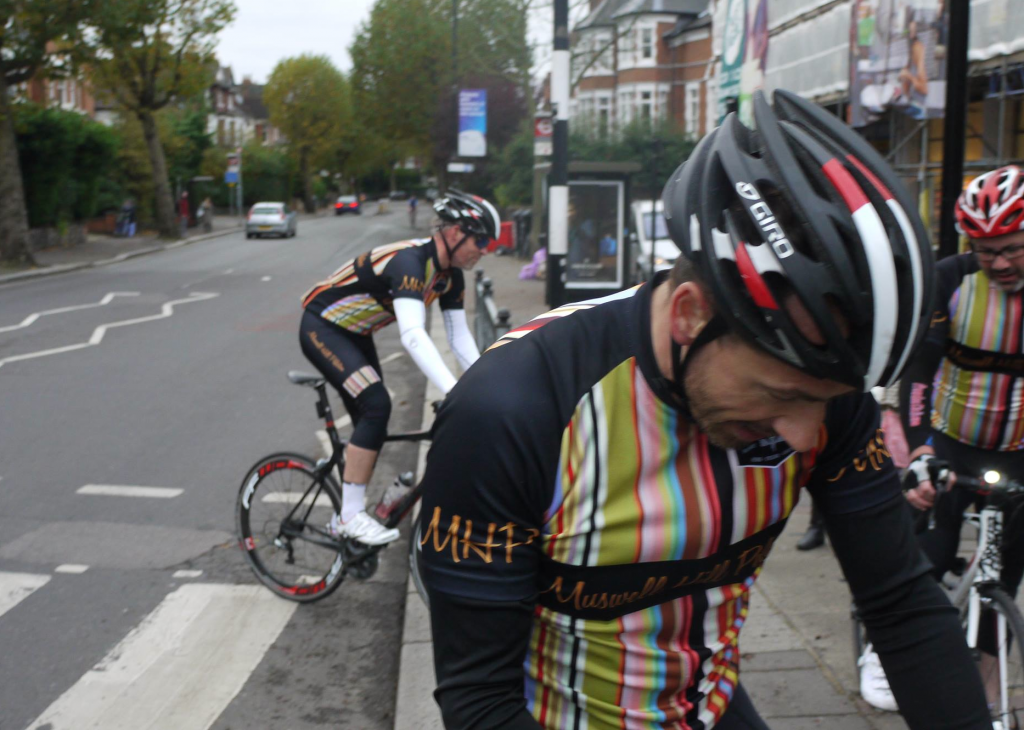 I moved to Muswell Hill in March 2003, when I was nine (joke there). For a decade I could slip through the local shops unknown and unnoticed. I was friendly with my neighbours but it stretched no further. Such is London life.
This all changed in the summer of 2013. I was becoming increasingly interested in cycling and would stop in at Muswell Hill Bikes to chat with Philip. "My obsession with riding my bike is growing by month," I told him. "Saul," he replied, "mine grows by the HOUR."
Philip arranged for a group of four of us to cycle around Regent's Park – a mecca for cyclists – one Saturday morning. Riding in formation you take your turn at the front before letting others come through while you recover at the back. We blasted round. The dual warming effects of effort and camaraderie were quickly established.
Over the past 18 months this small unit of men has swelled to a squad of 40 riders. It is not unheard of for 15-20 of us to pelt round Regent's on a Saturday morning. For me the greatest thrill is in the sprint to the top of Parkway. Sometimes I win, sometimes Andy wins, sometimes Ian. A recent newcomer Gavin has taken us all by surprise by breaking early, leaving us to marvel at his strength and rue missed opportunities.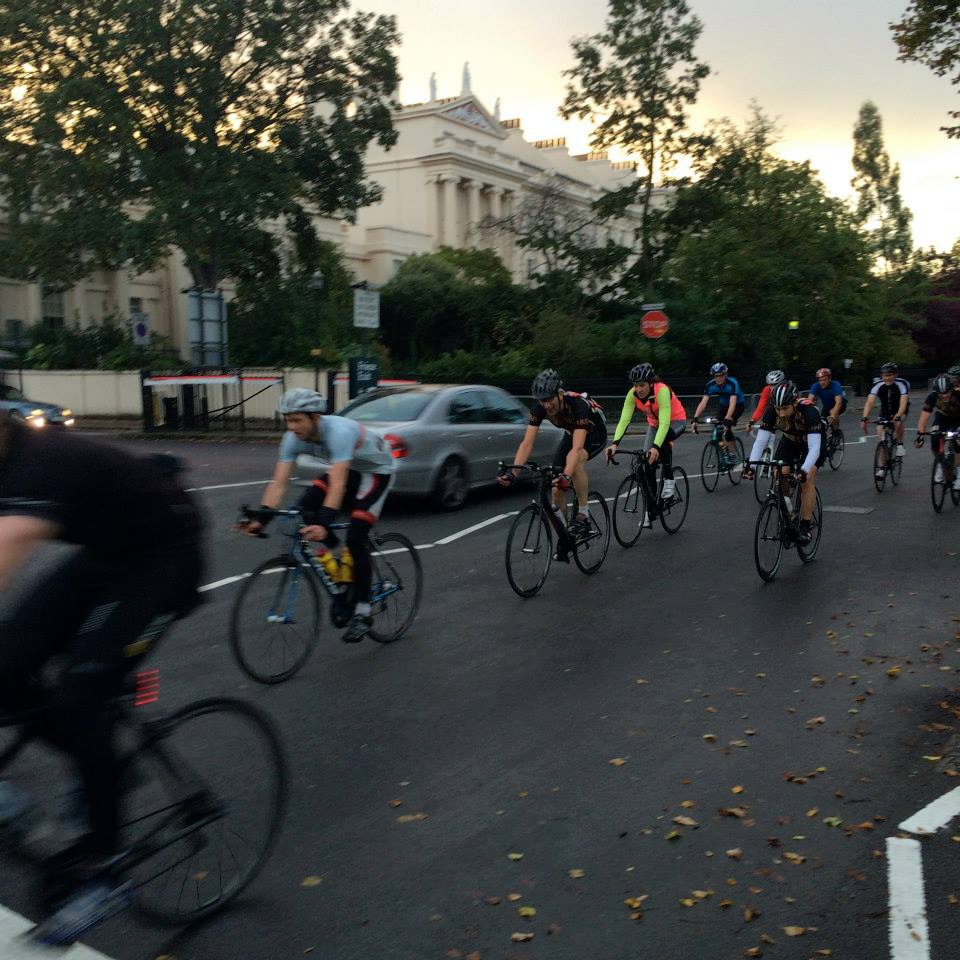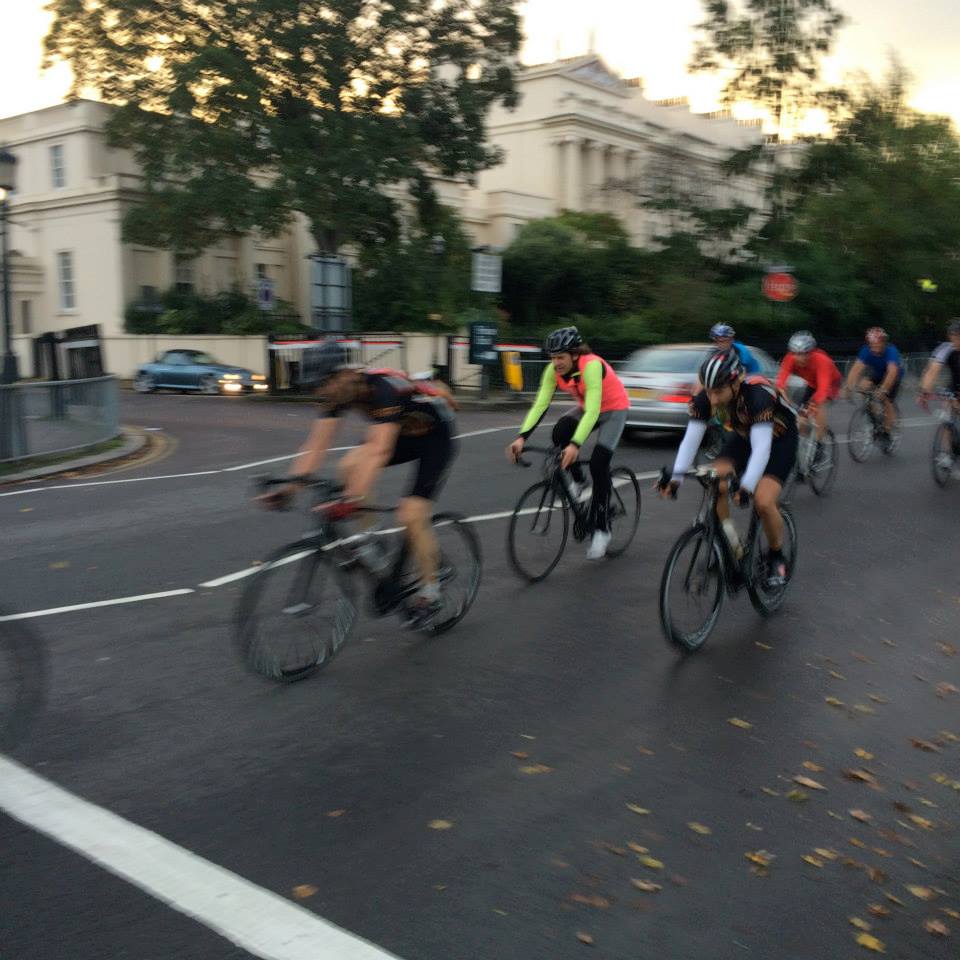 Some find themselves in a funk for a day, even a weekend, after losing out. The tactics of the sprint alone can occupy two coffees in the post-ride cafe stop.
Last Friday saw the inaugural Muswell Hill Peloton Christmas Party. A fine occasion, albeit with a shocking number of water suppers (cyclists are notoriously modest drinkers). I won an award: Most Innovative Way Of Keeping Your Hands Warm During a Cold Ride (I wont elaborate, but fishermen do it).
From humble beginnings there is now a roster of regular outings including the Saturday Regent's ride, the Sunday Hertfordshire ride, early-morning Regent's with Wheel, trips to the Velopark in Hackney, and so on. Many of us make our own hours and can usually find the time in the week to venture out.
Where before I would walk unfettered through my locale it is now impossible to travel far without bumping into Pistol Pete, or Wheel, or The Lion King, or Big Mig, or The Wattmeister. The pleasure of this unofficial club stems of course from the weird and wonderful characters within, all good humoured and good company. And good cyclists, of course.
There are endless coffees to be had, beers to be enjoyed, rides to be chewed over. The chewing is the most pointless part, and the most addictive. "What was your max heart rate during the sprint?" "I should have gone earlier." "You said this was going to be a recovery ride." "I put out 1,300 watts on Barnet Hill." "What do you mean you're not on Strava?" You get the picture.
A finer band of brothers you would struggle to meet: teachers, financiers, students, doctors, film editors, directors, entrepreneurs. Muswell Hill Peloton: I salute you for the enjoyment you bring, and for making my strolls to Sainsbury's that much more interesting.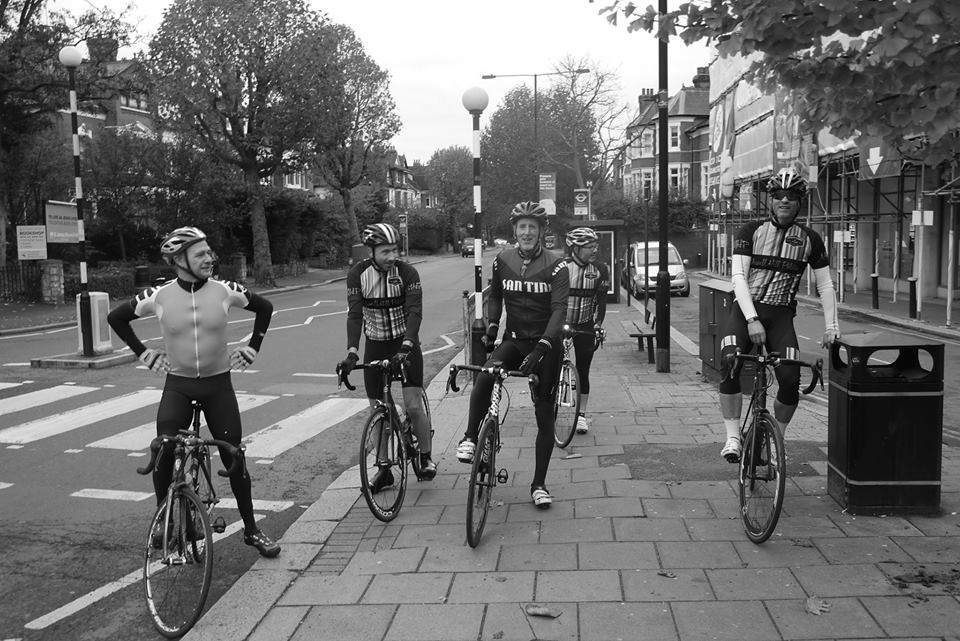 All photos courtesy of Will 'Wheel' Grayburn.