On Tom and Joanne
27th August 2018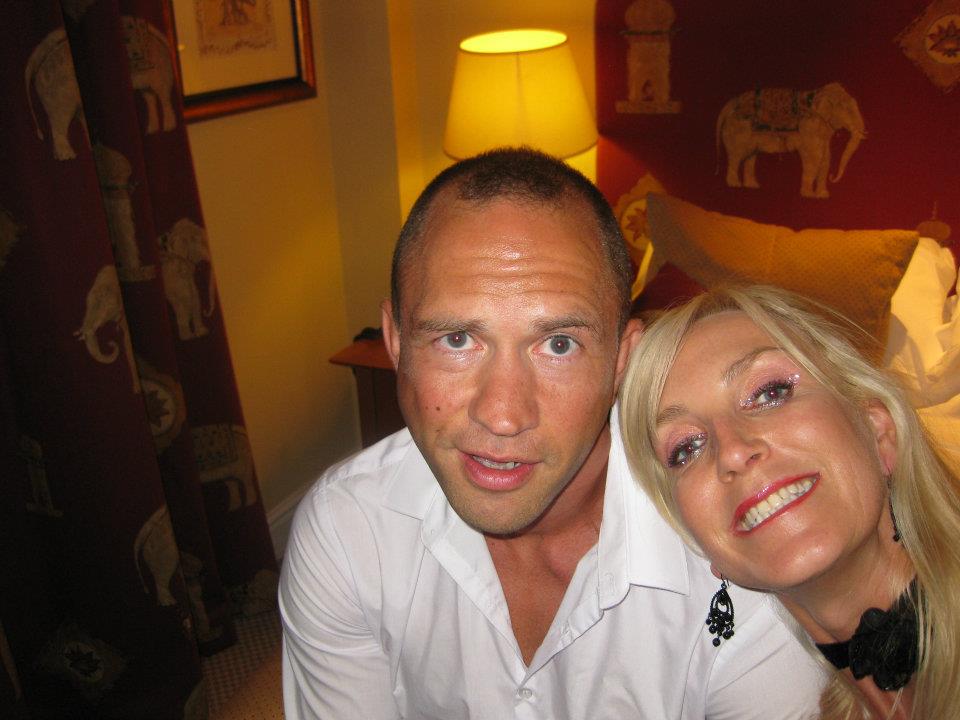 I first met Tom in 2002, when we were training to be Samaritans. We hit it off instantly, sharing private jokes about other volunteers and making each other laugh (whilst helping the suicidal, obvs). I could see that alongside his biting wit here was a serious, compassionate man, a deep thinker, and someone who loved a mass debate (he'd appreciate that joke).
We became friends and he introduced me to his partner Joanne (always JO-Anne, never Jo-ANNE). They made for a glamorous couple, Tom with his sardonic humour and athletic presence, Joanne her beauty and Geordie effervescence. Funny, good looking, bright as buttons. The kind of people you want at all your parties.
Tom became my accountant. Every year, and with great patience, he would field my questions:
"No you can't include business lunches or parking tickets."
"OK, but can you include haircuts?"
"No Saul, you can't include haircuts."
Later, when Joanne joined Tom's business, she took over this vital role.
"Hi Saul. Thanks for your message. No, sadly you can't include parking tickets – or haircuts."
*
*
In June I received an email from Joanne regarding their annual picnic in the park.
"This is the BIG ONE," it read. "The event of a lifetime, so we hope you can make it. It's going to be our last ever summer picnic to celebrate our wonderful life together with our fantastic friends."
"Why is it the last one?" I replied.
"We need to talk to you about why it's the last one," came the reply.
I knew Tom had Hodgkin's lymphoma as a young man. We spoke on the phone. He said his cancer had returned. That they didn't catch it early. That it was now grade four, incurable. He told me he had perhaps a year to live.
Tom being Tom he viewed what most would lament as dreadful luck through the prism of positivity. To him it meant he could retire on the spot, sell the business, do what he wanted, see whom he liked. "Many people don't get that luxury," he said.
I met them a week or two later for lunch. Tom was coughing a good deal, but otherwise exuded an aura of zen and acceptance. I was worried about Joanne, but then she was so desperately worried about Tom. Her world revolved around Tom. They lived together, worked together, worked out together.
"It's great going out with Joanne," Tom once said. "She talks about me all the time."
Outside we embraced warmly, lovingly, discussed meeting again soon. I told them I'd written a short piece of music for Tom, could I send it to them? We'd love to hear it, they said.
I was in Cyprus during the picnic. On my return I thought of dropping them a line but didn't want to impinge, felt somehow I should leave them to it for a while. A few days later I received the most terrible text from Tom's sister: Tom had died of cancer – and Joanne, unable to live without him, had taken her own life the same night.
I'd seen them only a few weeks before. How could two such vibrant lives be extinguished in this manner? How was this even possible?
Later that day I passed the restaurant where we'd met. There was the table, next to the window. Those were the chairs. How could the chairs still be there, but not them? Part of me wanted to ask the staff if they remembered us, remembered them, to enquire whether they recalled poking fun at us for ordering the same food, as if the shared connection would cosmically jolt the space time continuum and zap them back into being.
Their joint funeral was last week, set within a serene burial ground in the heart of Epping Forest. Some came from Ecuador, where Tom and Joanne lived for a few years. A coach-load travelled up from Southampton, another from Basingstoke. Barely half those present found a seat. They were so deeply loved. Two coffins were carried in by pallbearers to the strains of Speak Softly Love by Andy Williams. It was too much for everyone.
Tom had asked for my song to be played, an immense honour. I composed it the day he told me his news. It was written to reflect sadness, but also to underscore Tom's resolute and noble qualities. When I listen now, I hear rough seas superseded by calm.
*
*
It's no one's place to judge another's choices. We all forge our own destiny. In particular when no children are involved, are we not free to do as we please? It's hard for me to be critical. Without slipping on someone else's footwear none of us can know another's mind.
Yet there was a part of me that wished Joanne had hung on, for a month, for six months, maybe even for a year, just to see if she could manage, survive, live without Tom, eventually even find happiness.
All that shifted at the funeral. The ceremony was abound with tales of a perfect love affair, of Joanne's absolute dedication to Tom, his to her, of how Tom, towards the end, had said he would still choose twenty years with Joanne over a hundred with anyone else.
I now understand. Or at least understand better. She had to go with him.
Tom was an amazing man, I see now more than ever. He hid his blazing lamp under a bushel; secretly married to Joanne (I had no idea), an ex-boxer, black belt in jiu jitsu, tireless charity worker, someone who helped and supported so many, yet wore his strength, achievements and morality so lightly. His sister Lisa told me that if he didn't like a part of himself, he would fix it. Oh, and he once got married by the mistake in the late-80s.
Joanne was a force of nature: a woman with a first class degree plus a doctorate in neuroscience, who could also have your eye out with her charms. Little wonder a passing driver once leaned out of the window and shouted at Tom, "you lucky bastard!" So bright and warm and generous.
Joanne left behind a poem to be read out at the service.
Here is the final verse:
Don't be sad that we're over, well maybe a bit
Be glad that we happened in the thick of it
We grabbed life by both hands and gave it a shake
Now you do the same and party at our wake!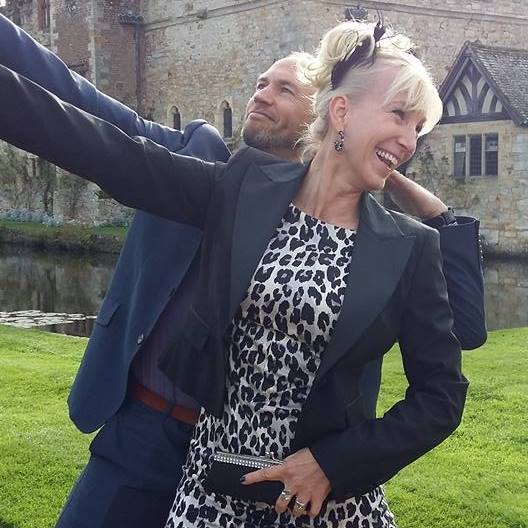 Farewell my friends xxx
*
*
*