On recent events
17th October 2011
Hello and welcome to a blog entitled "On recent events" by me, Saul Wordsworth.
Frankly Mr Shankly it's been a busy few weeks. So as to spare you the burden of detail I thought I might dilute my words with a smattering of pictures.
So I have.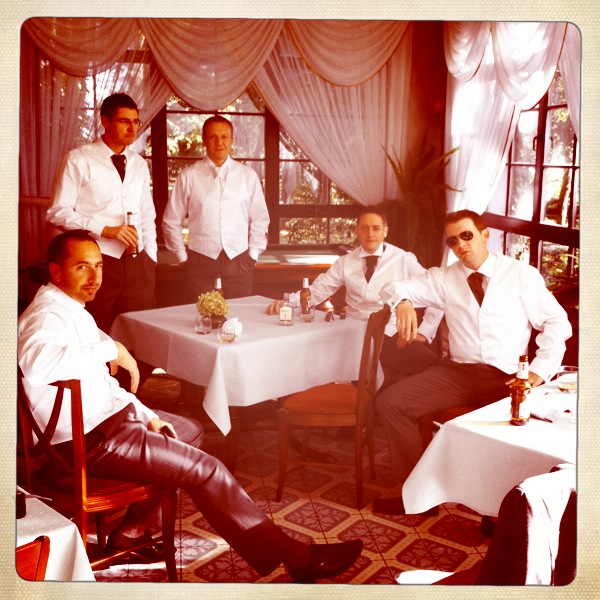 Although I hope very much you enjoy this blog I realise I cannot control such factors. Instead I must remember that at best I have only a very limited control over my own destiny – or none at all if you believe in determinism.
*
*
*
*
*
*
*
*
*
In September I walked a dog in Lake Garda.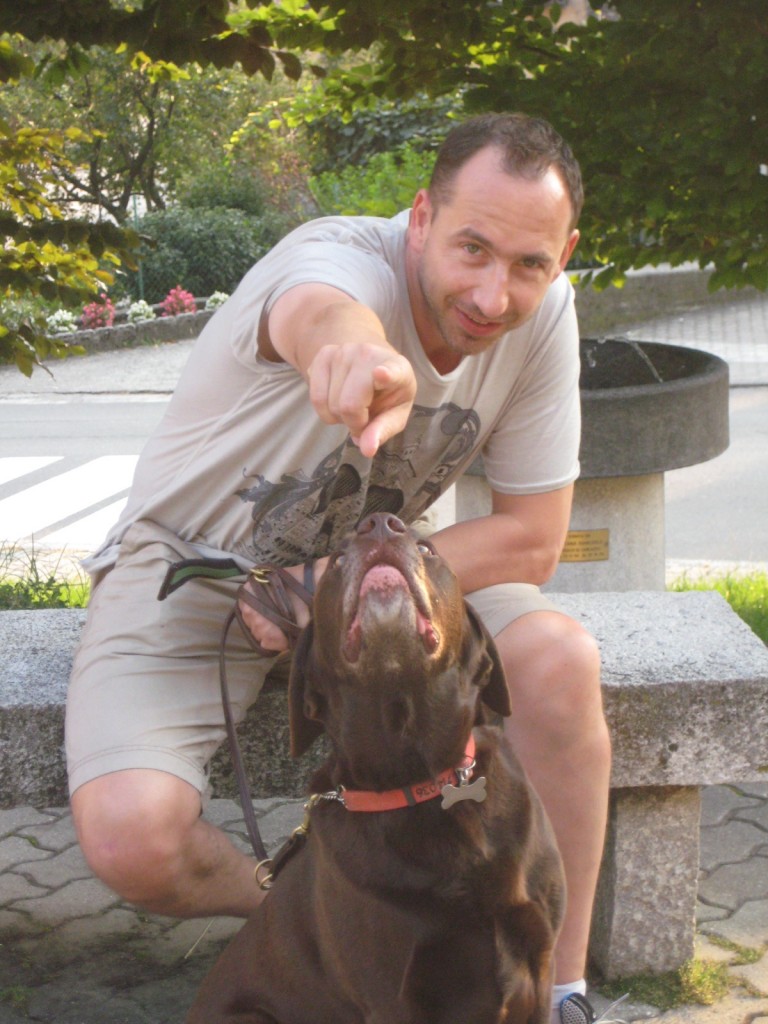 This is Joan and she looks nonplussed…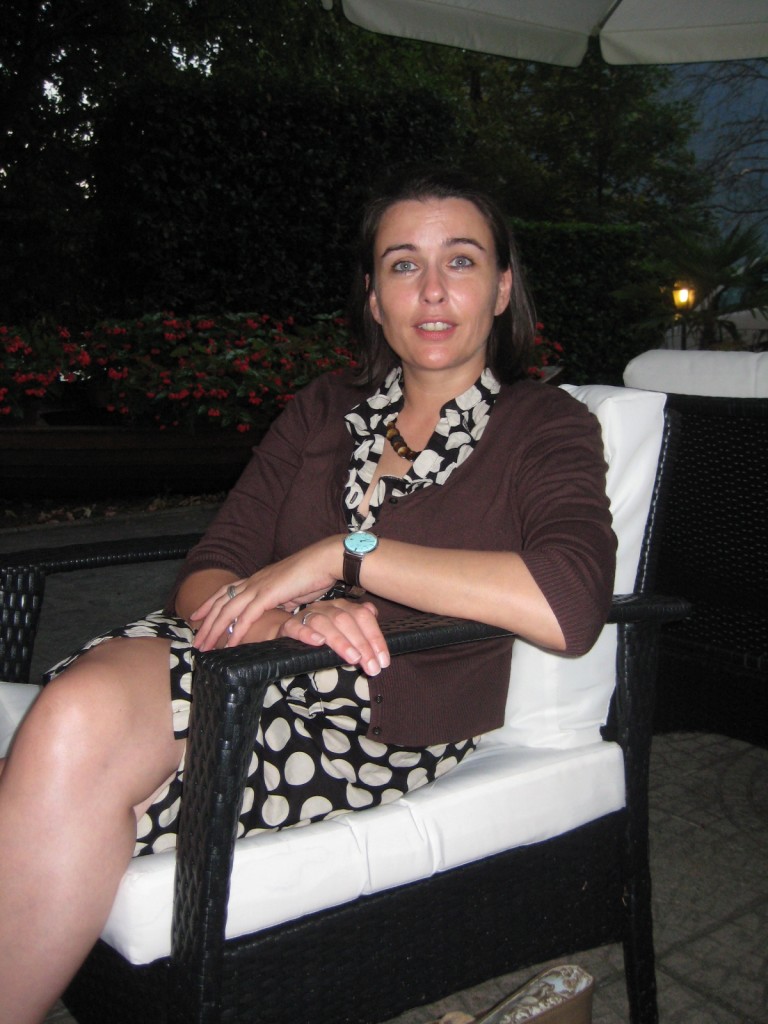 Thankfully Joan makes up for her nonplussed state by taking this excellent glossy catalogue shot…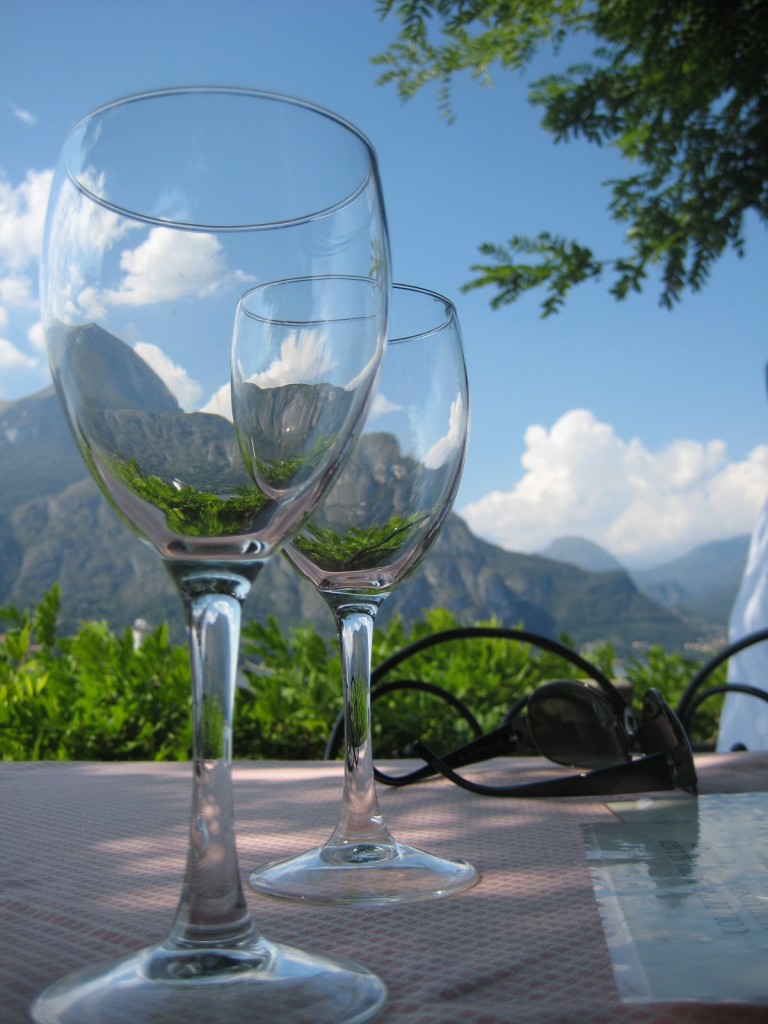 *
*
*
*
*
*
A few weeks ago my friend Riaz decided he wanted to visit Anfield, home of his beloved Liverpool Football Club. Over the summer he lost his father and also happened to turn 40 so this was something of a special occasion.
We sourced tickets, he flew over from the Middle East and up we went.
Riaz has always been annoyingly good-looking. At university we'd often meet girls together.
"Hi," I'd say. "My name is Saul."
"Hi Saul," they'd reply, reluctantly parting with their names.
"Oh," I'd continue, "And this is Riaz,"
"OH HI RIAZ!!" they'd shriek, practically slipping on their own saliva.
Luckily he's lost his looks.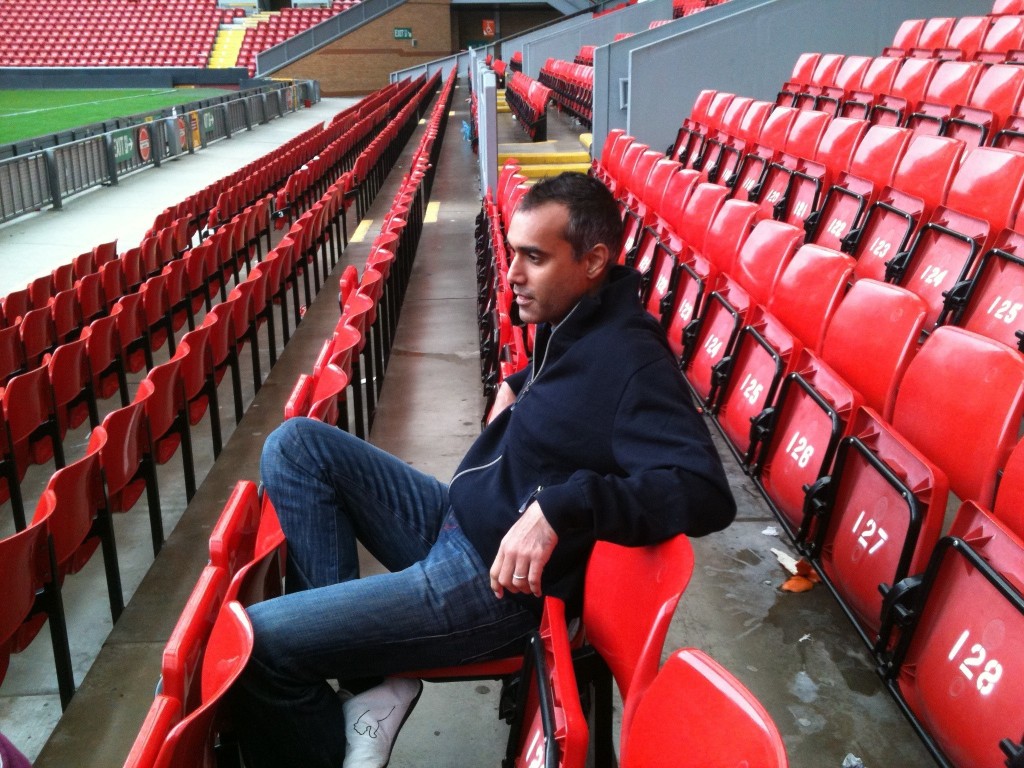 (btw Razzle sorry I've told everyone you're 40, how mean of me!).
We watched the game – an easy 2-0 win for Liverpool over Wolves – then hit the town (the town hit back and we lost 3-0).
The following morning we attended a 'Legends' Tour' with Phil Neale, a stalwart of LFC in the 70s and 80s.
This is Mr Neale today.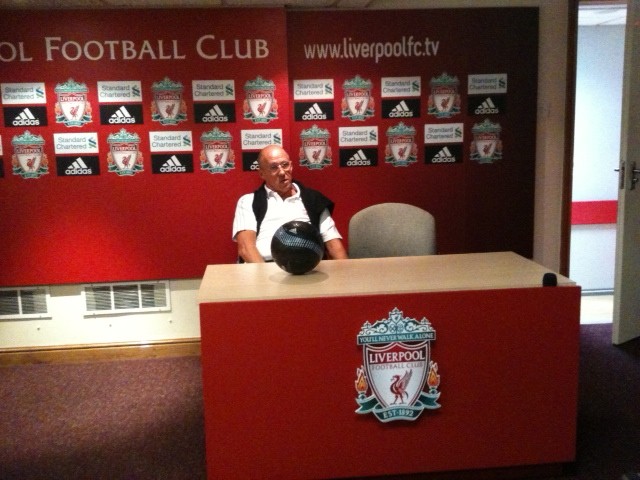 I was a Liverpool fan in the early 80s, a paid-up member of the Liverpool Fanclub and proud owner of the infamous yellow 'Crown Paints' away kit. Gradually during my teenage years however I thought my way out of fandom, convincing myself I had no business supporting a team I'd never visited nor had any links with. This is known as over-analysis though it has probably saved me much heartache in the ensuing 20 years (Liverpool have been mostly average).
An image from the Crown Pants years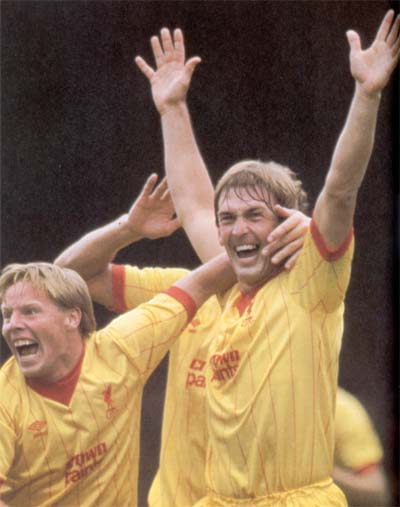 The famous "This is Anfield" sign, erected by Liverpool manager Sir Bill Shankly in the 60s to a) intimidate the opposition and b) infuse the Liverpool players with pride and confidence. A master stroke.
It's compulsory to touch it.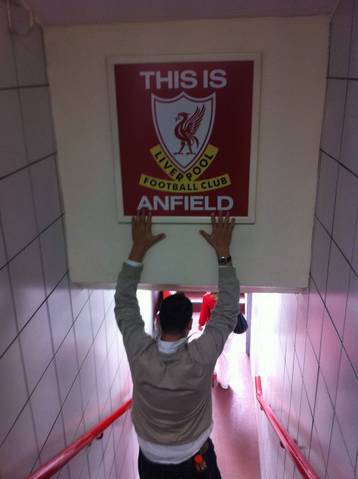 So we both touched it.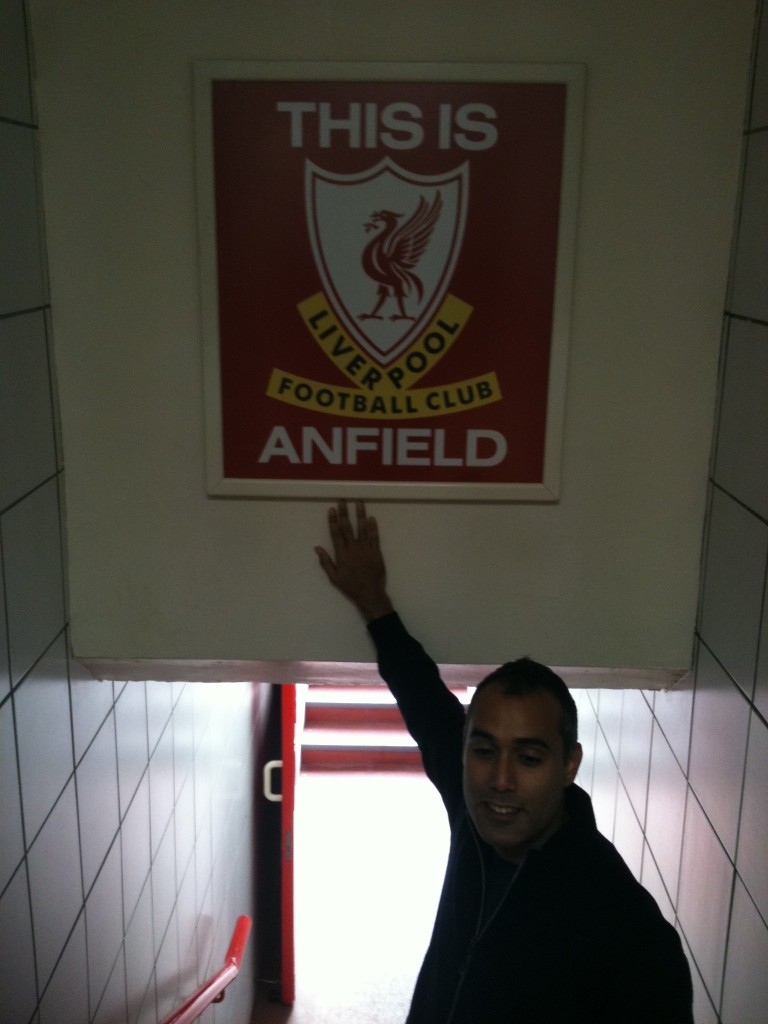 The changing room.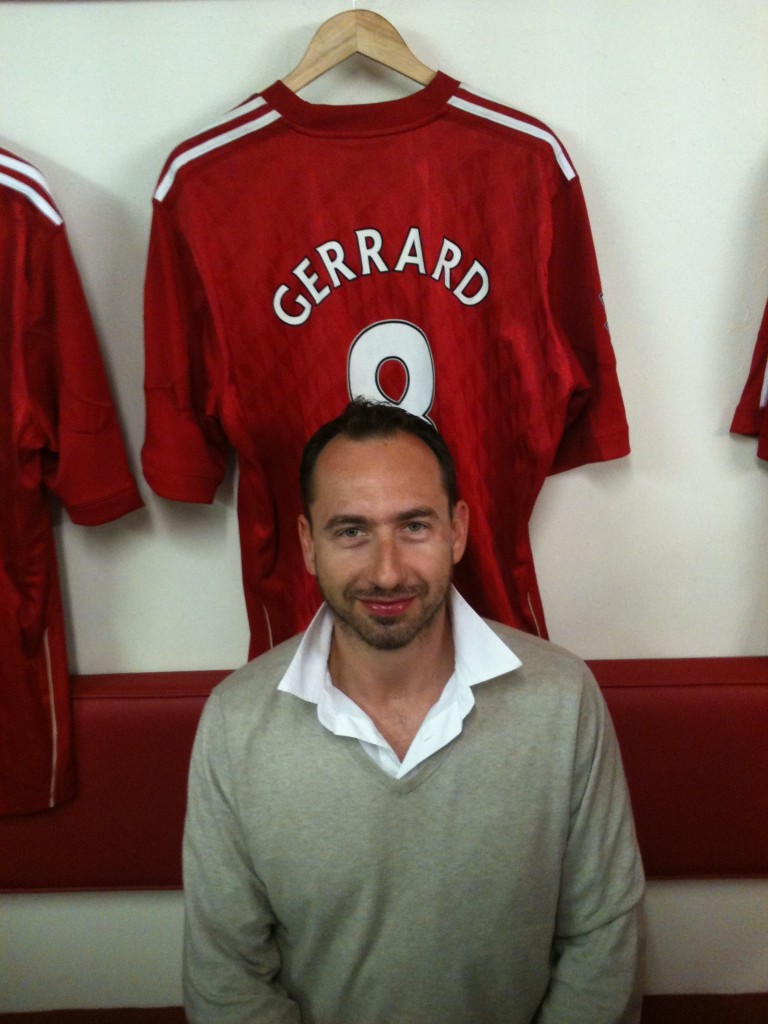 I'm seated in front of the shirt belonging to Liverpool ace Steven Gerrard. After this shot was taken I emptied an entire packet of itching powder over it. You may remember him scratching uncontrollably during Liverpool's next game vs Everton.
*****
The following week it was my friend George's wedding.
He had asked me to perform best man duties (though not, I hasten to add, in the Adam Werritty sense).
I arrived at the venue with the speech half-written, a far from satisfactory situation.
One of my concerns centred on the inclusion or otherwise of the word 'fuck'.
Feeling unsure, I sought guidance from my trusty Hard Days Night Hotel pen.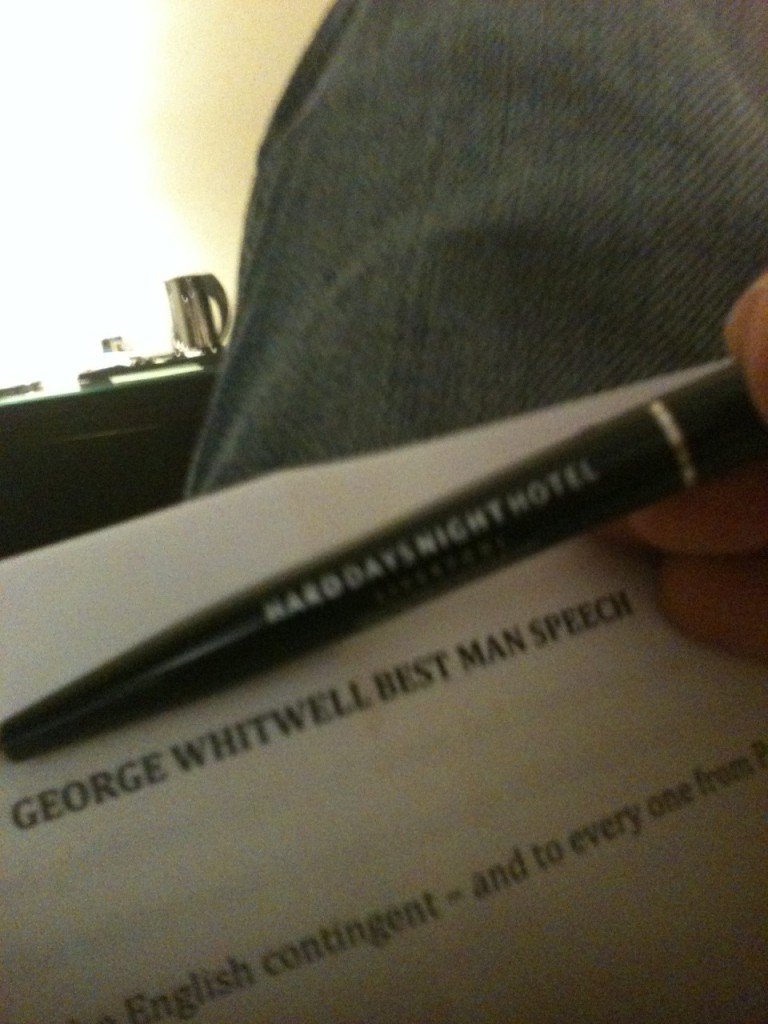 On the morning of the Big Day the ushers all gathered in a private room to feed George whiskey and beer. Luckily they knew what they were doing because they're all doctors.
Left to right: George (orthopaedic surgeon), Big Kev (vascular surgeon), the author (charlatan), Stu (GP), Tom (GP).
Photographs by Dr Kev (oncologist).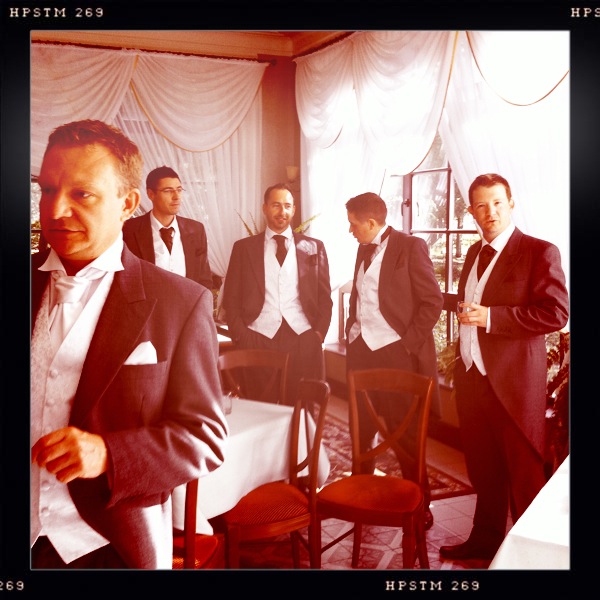 This one's good too.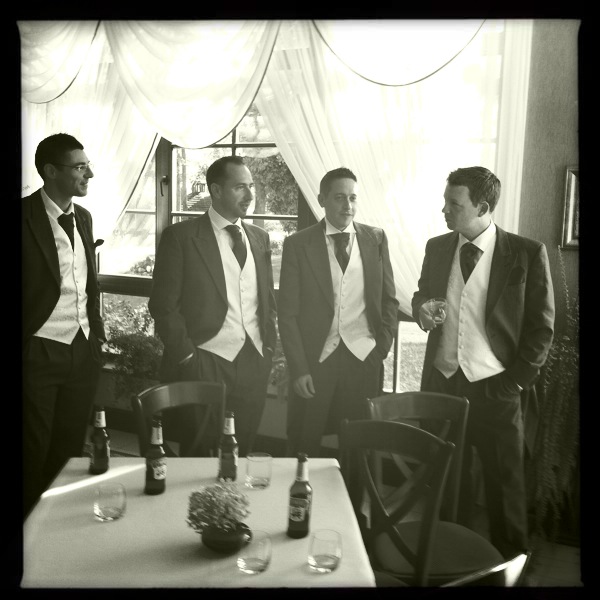 After the ceremony during which I was required to do absolutely nothing save sit at the front and guess when we were supposed to stand (the whole thing was conducted in Polish) it was back to the hotel for staring at the newlyweds, dinner and speeches.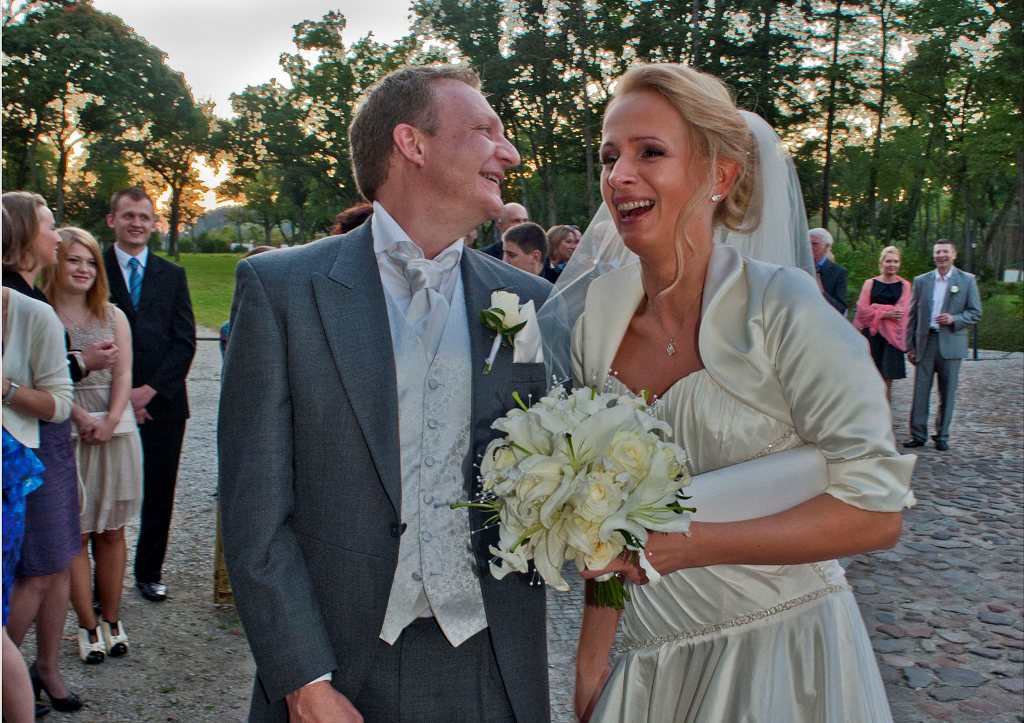 Joan did a decent job of taking candid shots of George's family from between our glasses.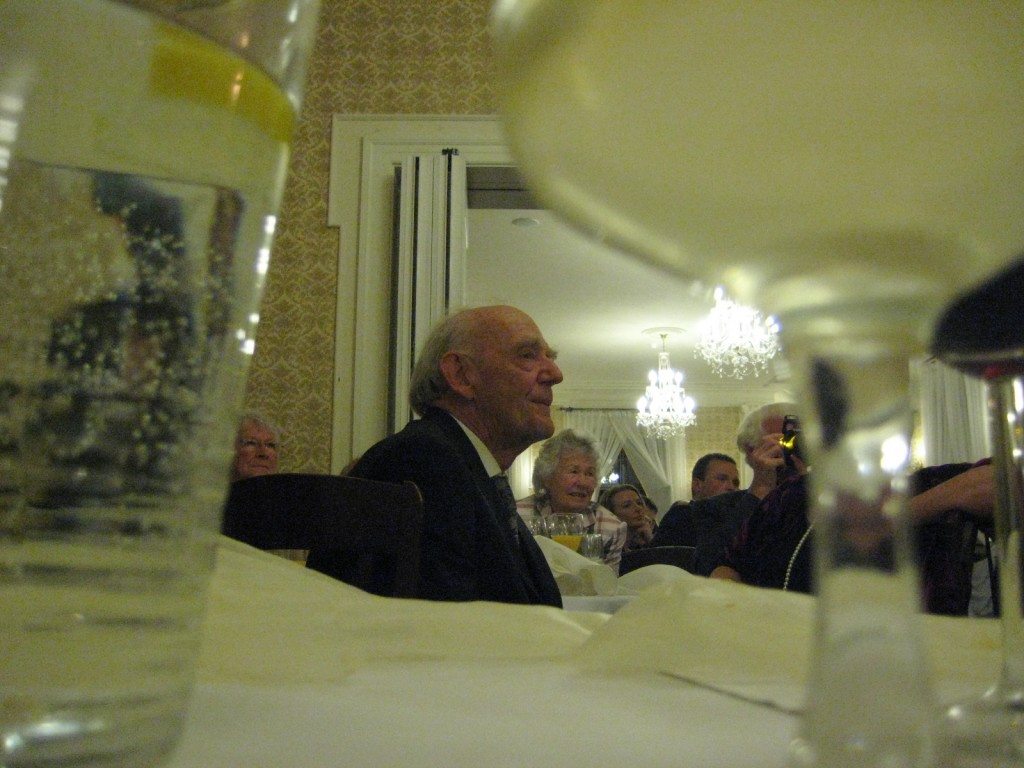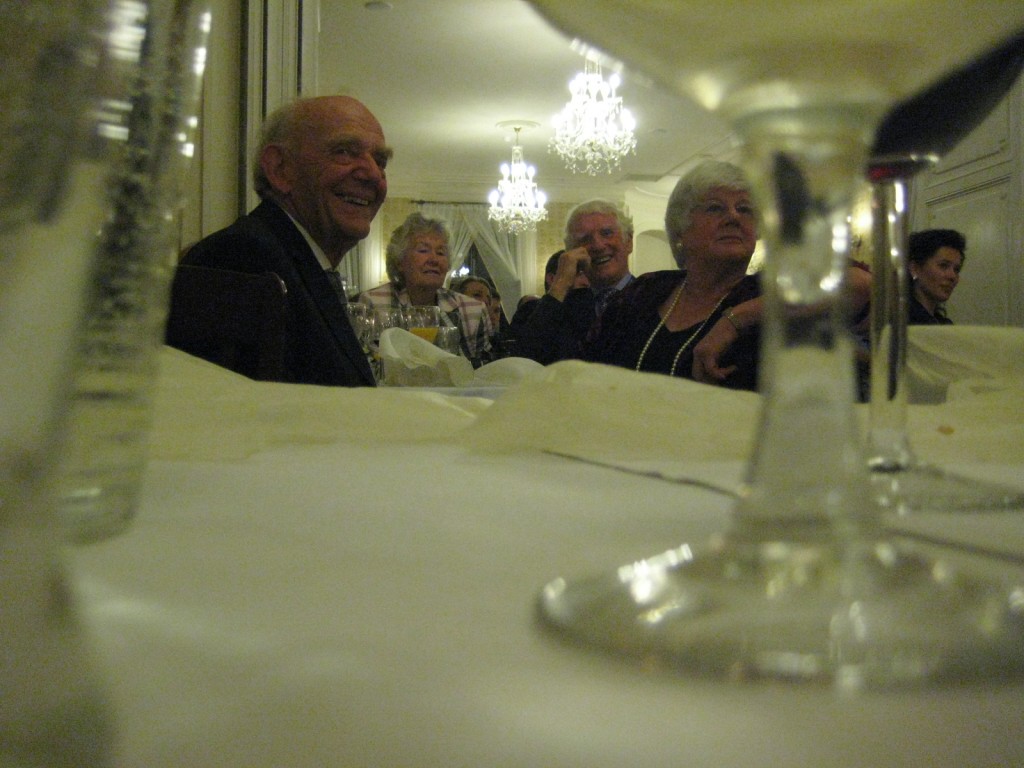 Just time for some last minute amendments…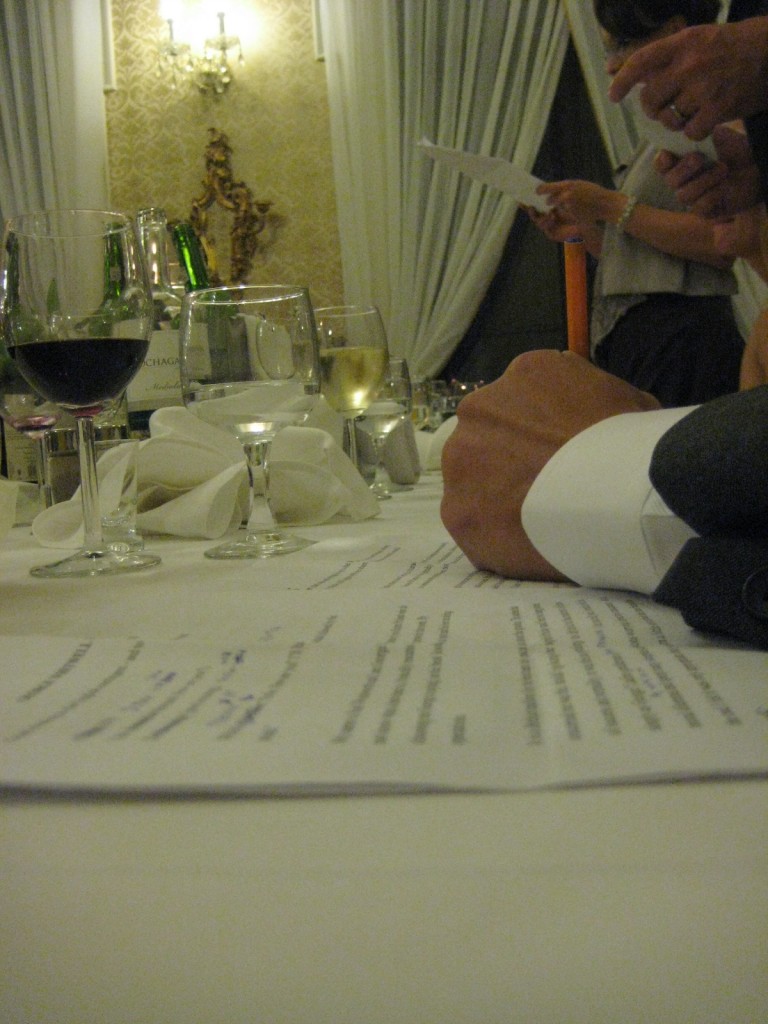 …and the speech went fine.
I even managed to squeeze in the threatened 'fuck' and was duly rewarded with a kiss from Joan.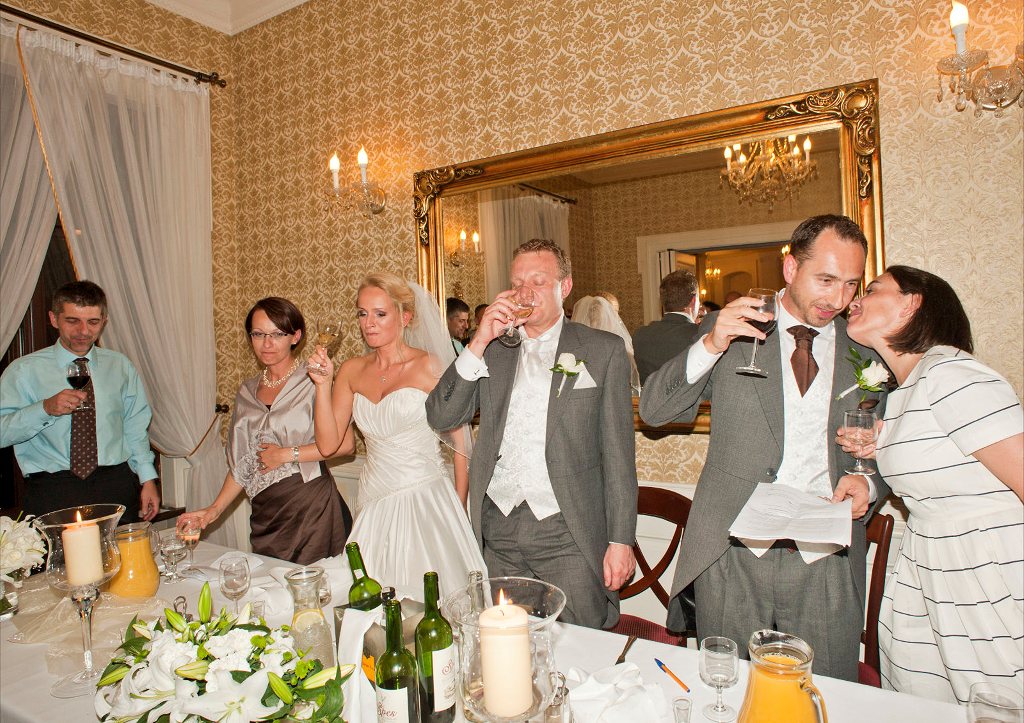 What then ensued was quite simply one of the best parties I have ever attended, enhanced undoubtedly by the heavy presence of Polish vodka.
You know it's a good party when Dr Jones plays the chair.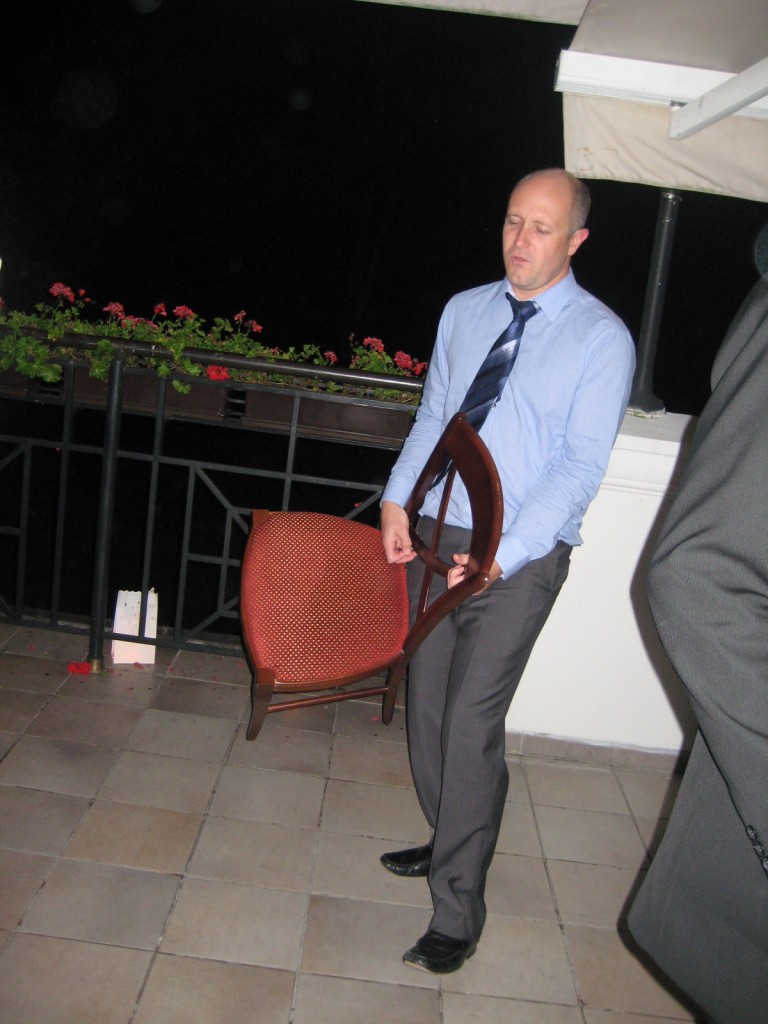 *******************
A week later I entered a bike race with my cousin Luke and his friend Jez.
It began and ended in Dorking, with 101 miles of sheer hell in between. This included five huge hills, one of which – Box Hill – will feature in next year's Olympic route and another – White Down – which boasted an 18% gradient.
That's a cunt of a climb and no mistake.
Here's Luke…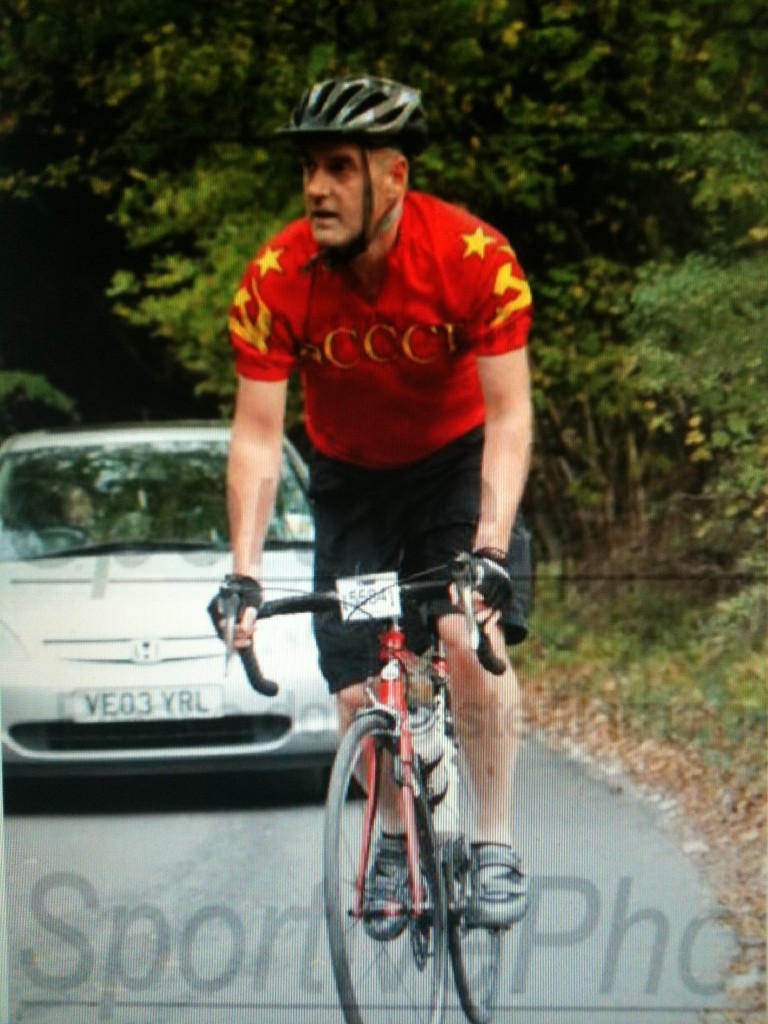 Jezza…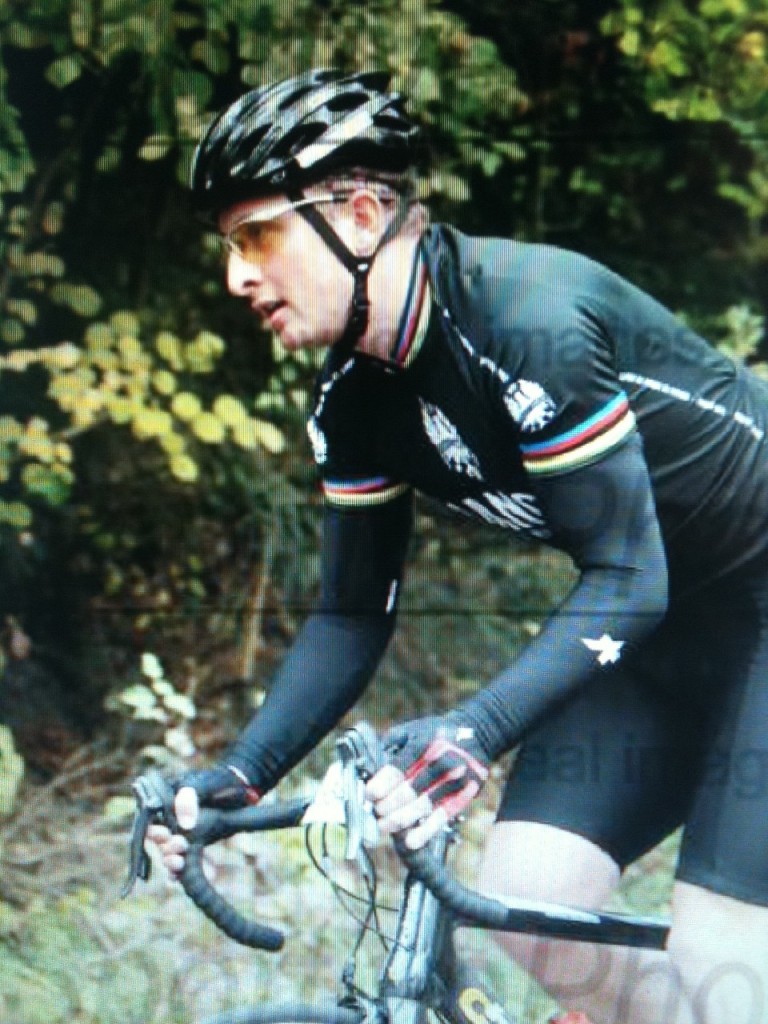 …and the author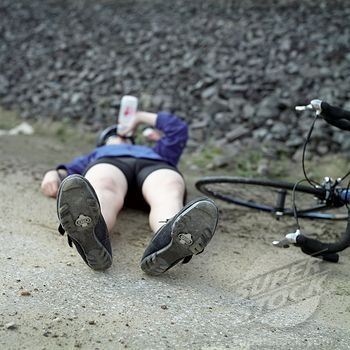 Not really.
HERE I am…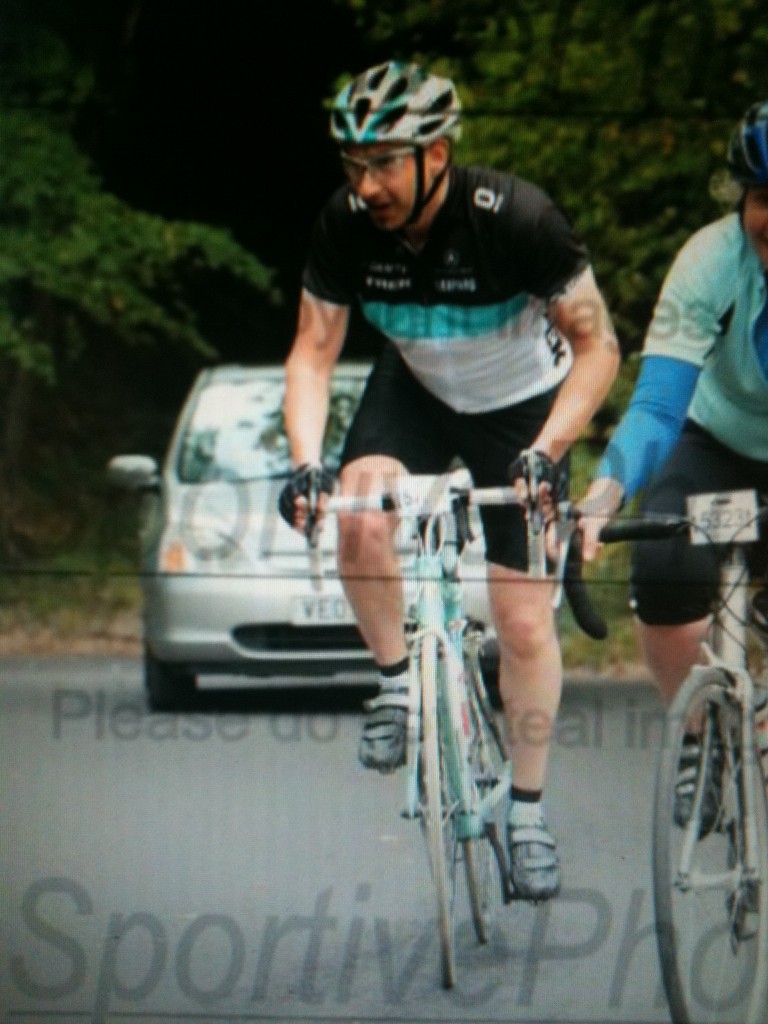 Things were going swimmingly until I reached the 90 mile mark, whereupon all sorts of peculiar events transpired. Firstly I bonked, a cycling term referring to the point at which the rider loses all semblance of energy due to lack of food.
While struggling with my bonking I noticed that Little Saul had gone numb. This is not an uncommon occurrence in cyclists, or extremely elderly men, but I'd never experienced it and wouldn't wish it on anyone's Little Friend. Thankfully after a little, erm, massaging, things returned to normal.
Then I was stung by a wasp.
Meanwhile my back had been seizing up since the 50 mile mark. By the time we finished I could barely move and had to hobble over to the honesty massage tent for a rub-down from Vincent. This wasn't exactly how I'd imaged the day would end but Big Vince did save me a good deal of discomfort.
Then of course Luke's car wouldn't start and we were stuck waiting for the AA until nearly 10pm, four hours after everyone else had left.
Then of course the AA man could only take us to Tadworth on account of EU regulations stipulating he mustn't work for more than two consecutive hours without a three week break.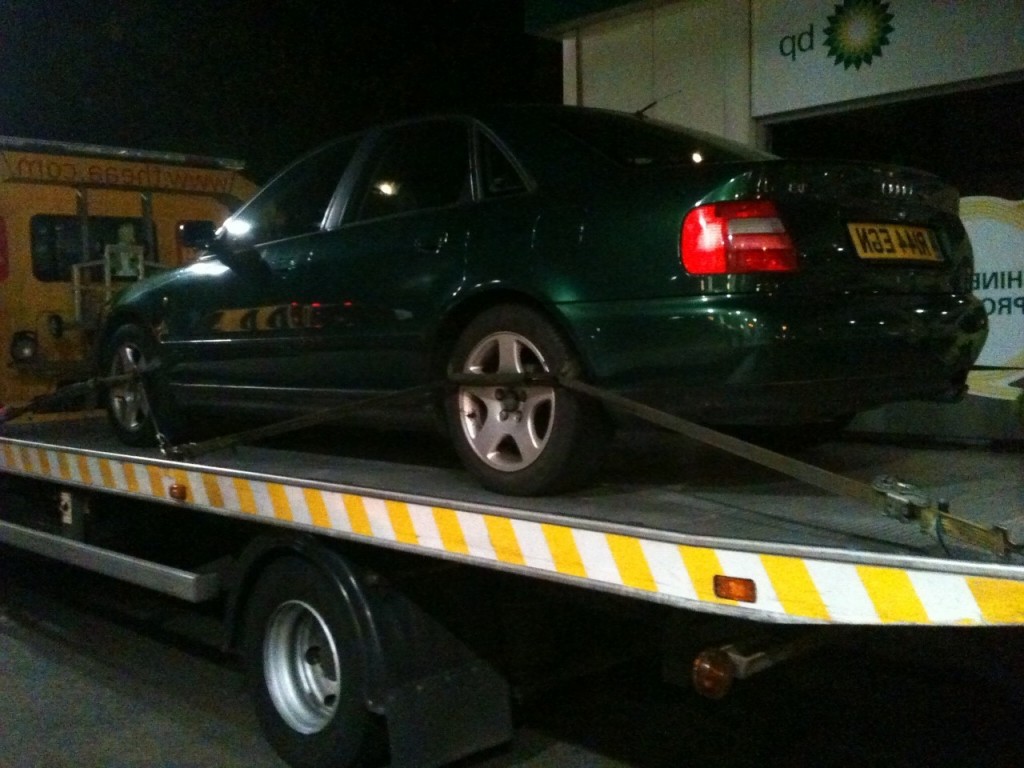 Still it was a great day.
*
*
*
*
Did you like this blog?
If you did great.
If you didn't go fuck yourself.
With love.