On photographs I took today
3rd December 2010
Well hellooooooooo,
Last week I purchased an iPhone. It is, of course, amazing. All I have to do now is stop using the word "snazzy" and I'll be a modern person.
Anyroad I took a handful photos with it today and thought I'd, you know, share….
*
*
*
*
*
*
*
They're just coming
*
*
*
*
*
*
*
Oh look here they are
*
*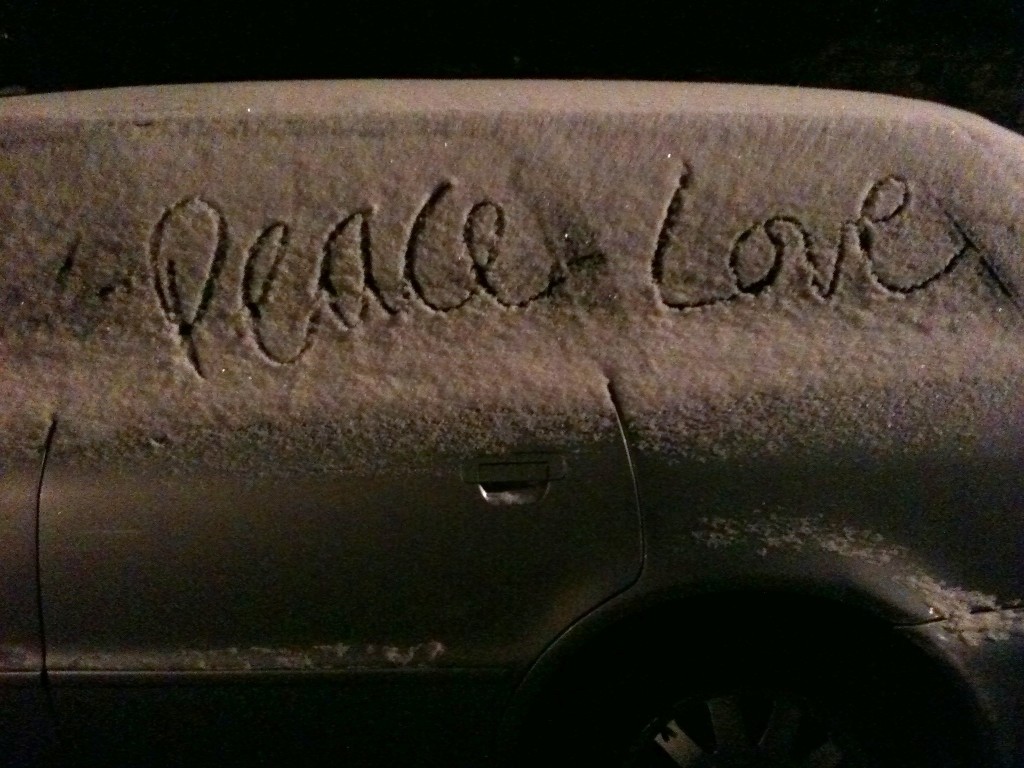 *
*
Massive dog in passenger seat
*
*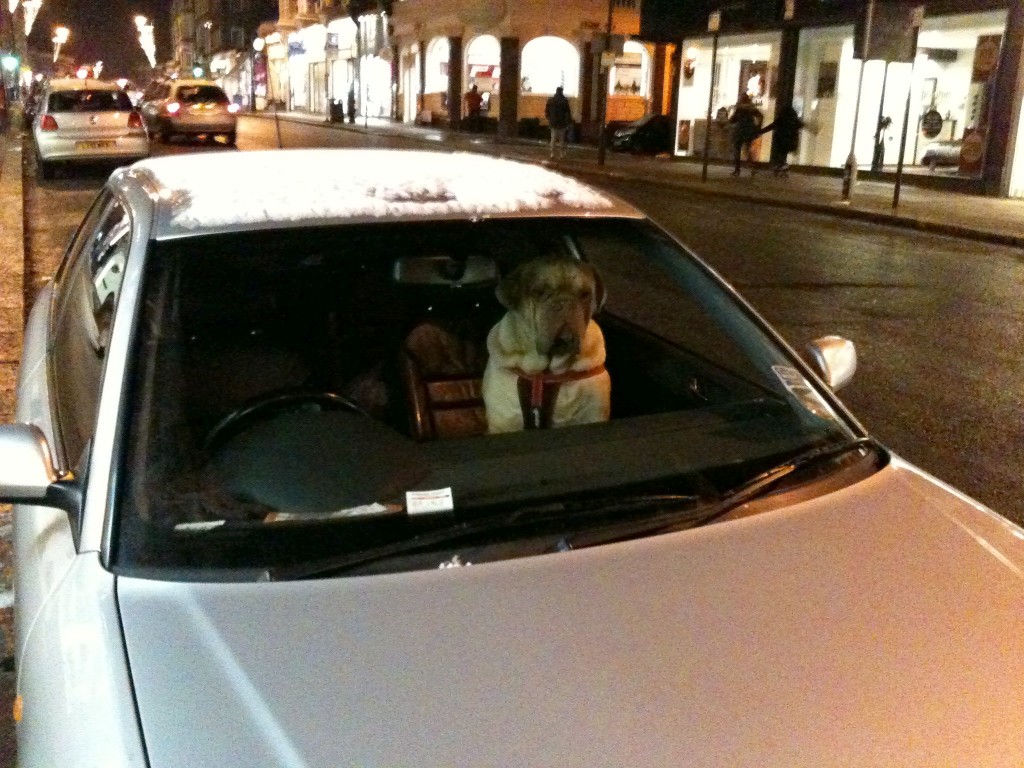 *
*
(Note to self: no more silly animal shots)
This morning I had a photo shoot with the Guardian. Brilliantly they agreed to publish an essay I wrote about my grandmother – and arranged for a photographer to meet me at her flat. Little did I know they were dispatching legendary Observer sports snapper and portraitist, Eamonn McCabe. That's like sending Lucian Freud round to touch up a damp spot on the ceiling.
I've been enjoying his images for as long as I can remember. Here's one that's familiar.
*
*
*
*
Eamonn knew my father from his Observer days so we had a good chat. It transpired we probably met at Twickenham during the 90s, an annual event for journos that my dad would organise. Highly drunken affairs they were, too; respectable sports writers and MCC Secretaries passing out in taxis, being sick in hedges and collapsing onto tables layered with smoked salmon.
Today Eamonn just drank photographer's tea, AKA tea without milk. If you get offered tea twice a day from complete strangers, no doubt the vagaries of milk become too big a risk.
Today was also the occasion for a truly bad hair day. My mousy locks are currently a little long and unruly. This morning they just wouldn't sit. It was every strand for himself.
For the first time since my teen years I re-wetted it to get it to behave. It refused. Think Doc off of Back to the Future. I'm only telling you this so you're not too shocked when the article finally appears (in January I'm told).
My gf suggested I ask Eamonn take a few snaps of me on my own, and he politely obliged. Despite the hair horror it's no bad thing to have a couple of portraits by Eamonn McCabe in your locker. I also asked if I could take one of him, for balance, and here it is: a snap of a snapper. Someone should publish a book of photographs of photographers.
*
*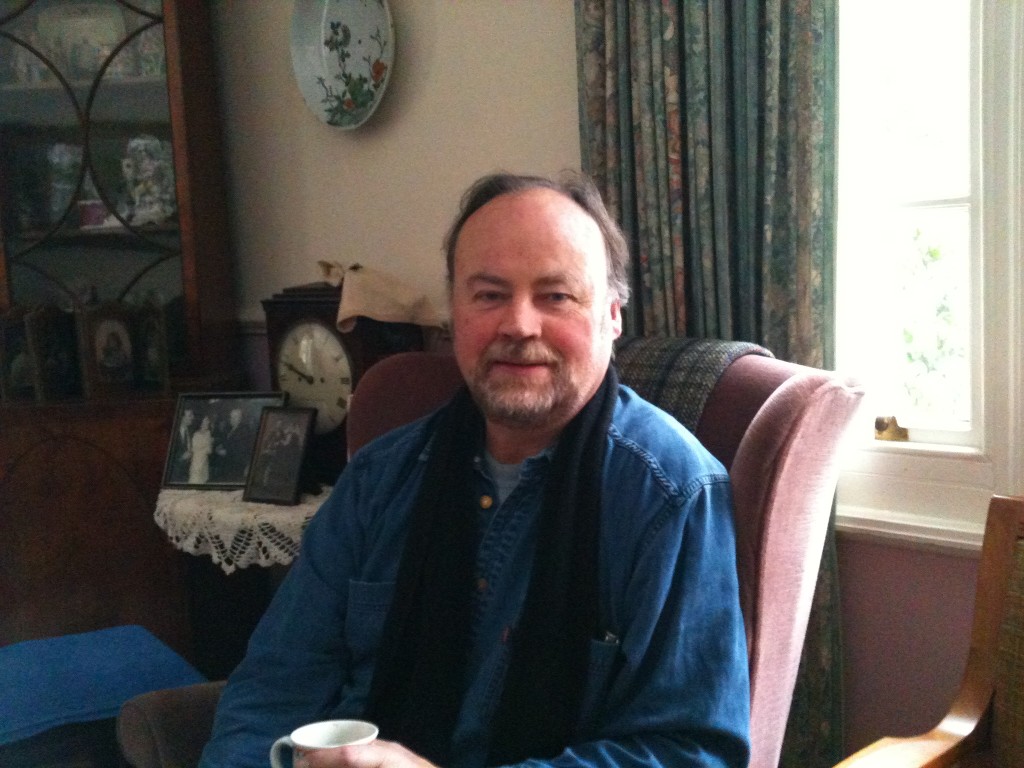 *
*
Eaomnn recently edited a book of images from the noughties called Decade. I own its predecessor, Century. If it's anything like the latter I'd recommend picking up a copy – or at the very least taking pictures of its pictures using an iPhone.
A buh-bye.
*
*
*
*
FOOTNOTE
Two days later Eamonn McCabe wrote an article in the Observer describing his 10 favourite photographic portraits of the 20th century. He must have forgotten our recent session, or perhaps I was number 11. Read it/look at the photos here.
*
*
*