On Amy Winehouse
29th July 2011
When someone with genuine, coruscating talent dies before their time it leaves us all diminished. Such is the case with Amy Winehouse.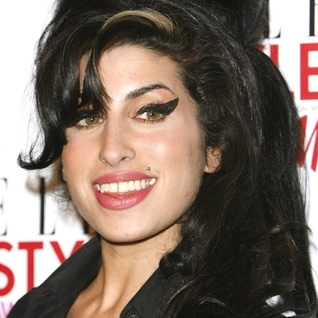 What are we to make of it all? Dead at 27 and only two albums in her wake. She won an Ivor Novello award for Stronger Than Me on Frank, her first studio album. Yet by the time she came to record her second and final effort, the classic Back to Black, she was already wrung out by her first attempt at love with Blake Fielder-Civil – her inspiration for the songs – and strung out on drink and drugs. That was in 2006. She never made another record, nor did she flash again that infectious smile that accompanied her stunning arrival back in 2003.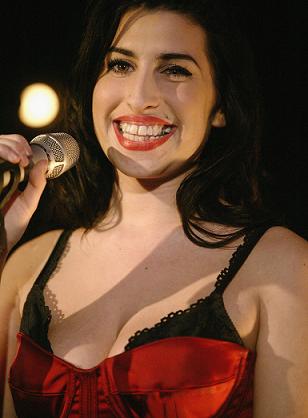 Being an artist is to have the gift of insight borne of heightened sensitivity. This ability to see, observe and feel more than others has resulted in great works down the ages from the likes of Sylvia Plath, Virginia Wolf, Kurt Cobain, Charles Dickens, Ernest Hemingway. The list is endless and well-worn.
The flip side is the difficulties these people have with everyday living. Nick Drake, a English singer-songwriter from the late 60s, is a perfect study: delicate, unusual, troubled, talented beyond compare. Like Winehouse – who admitted she was no natural performer – he struggled to play live. A documentary about his life is entitled A Skin Too Few. Perhaps that sums up the predicament of many of these more 'tragic' artists.
Amy Winehouse may have been a brilliant singer-songwriter but her aptitude for self-expression came at a cost, even before the intoxicants took hold. A broken love affair left her by her own admission sobbing on the kitchen floor "for three days". By the end of it her flatmate simply stepped over her in order to get to the fridge.
Let us pause briefly from this unrelenting misery to watch Amy sing Stronger Than Me on Jools Holland.
Is it this level of sensitivity that leads some to experience the slings and arrows of fortune more acutely and seek solace in analgesia? Probably, though it's impossible to quantify. Recent research suggests that predictions of drugs use in later life can only be extrapolated from those growing up in broken homes, having a drug-ingesting parents or suffer early abuse.
In the end what we have is an exceptionally talented girl in an unexceptional state: addicted to alcohol and drugs. Are there a disproportionate number of brilliant fuck-ups? Probably. But you don't have to be a genius to be pissed all the time.
Recommended reading: this piece by Russell Brand.
*
Arriving at Kentish Town station yesterday with half an hour minutes to spare I decided to take a walk to nearby Camden Square where Amy lived. My journalistic nose – and if you've ever met me you'll know it's a biggie – was curious.
This may seem ghoulish to some but as a north London Jew I did feel a certain kinship with Amy Winehouse. I saw her a near my house a few times (sometimes swaying, sometimes not). This accessibility – her reluctance to lock herself away in the Hollywood Hills (which she could easily have done) in favour of a healthy number of sherbets at the Hawley Arms in Camden – leant her an of-the-people air.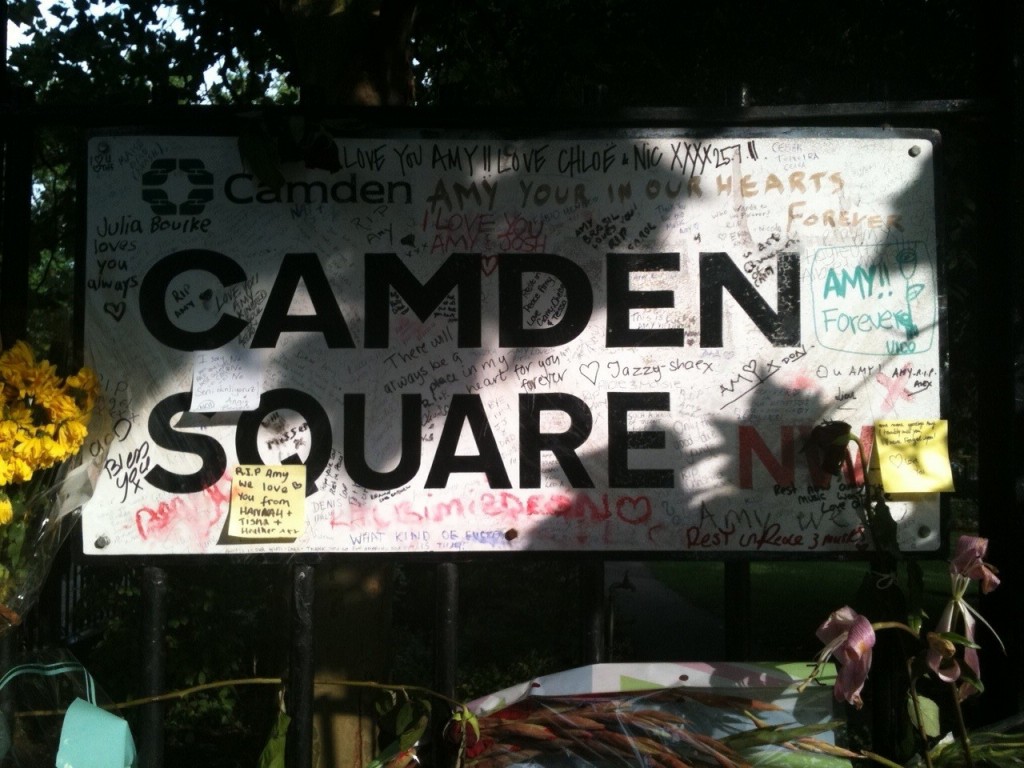 It would certainly explain the mini-Diana goings-on I witnessed in Camden Square. Flowers galore, fans young (many smiling) and old (rosy-nosed and drinking), graffiti and 937 cans of lager. She spoke to the lovelorn. That's a universal language. No wonder they arrived in their droves.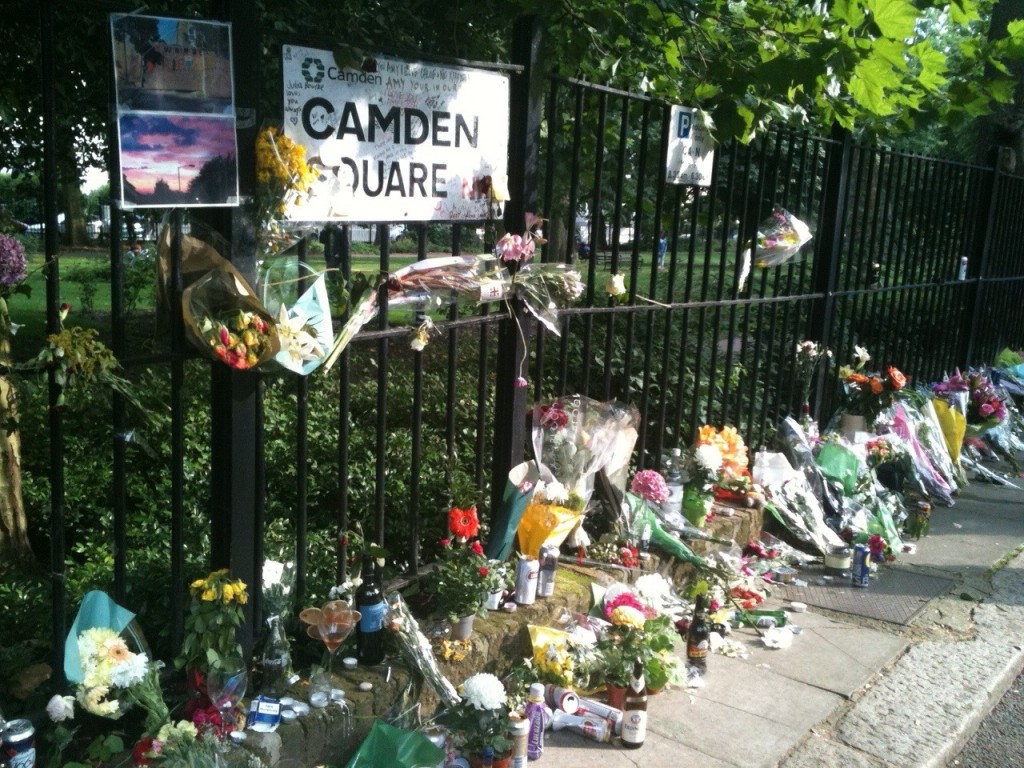 One more video.
Oh, and finally…
.
.
.
.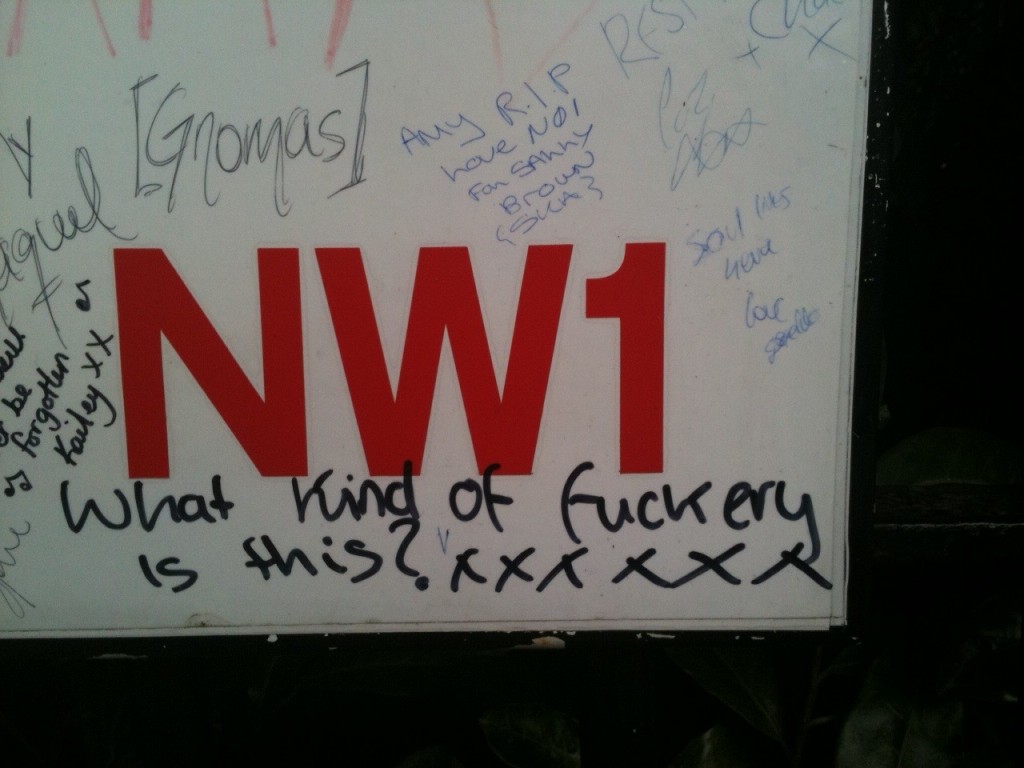 Goodbye