Alan Stoob: Nazi Hunter
In January 2012 I created a character on Twitter called Alan Stoob. Alan is an elderly Nazi Hunter based in Bedfordshire. He is 77, has a Dutch wife and a troubled past.
This is his website.
And here is his Twitter account.
In March 2012 I began writing a diary based on the character.
'Alan Stoob: Nazi Hunter' was published by Hodder & Stoughton in October 2014.
Here's what The Times said.
Alan Stoob and its hero are laugh-out-loud funny… the human story at the heart of the diaries charting Alan's failing marriage and his relationship with his depressed fortysomething son is tragically comic.
Here's a BBC radio interview I did with comedian Phil Jupitus.
And here's the book.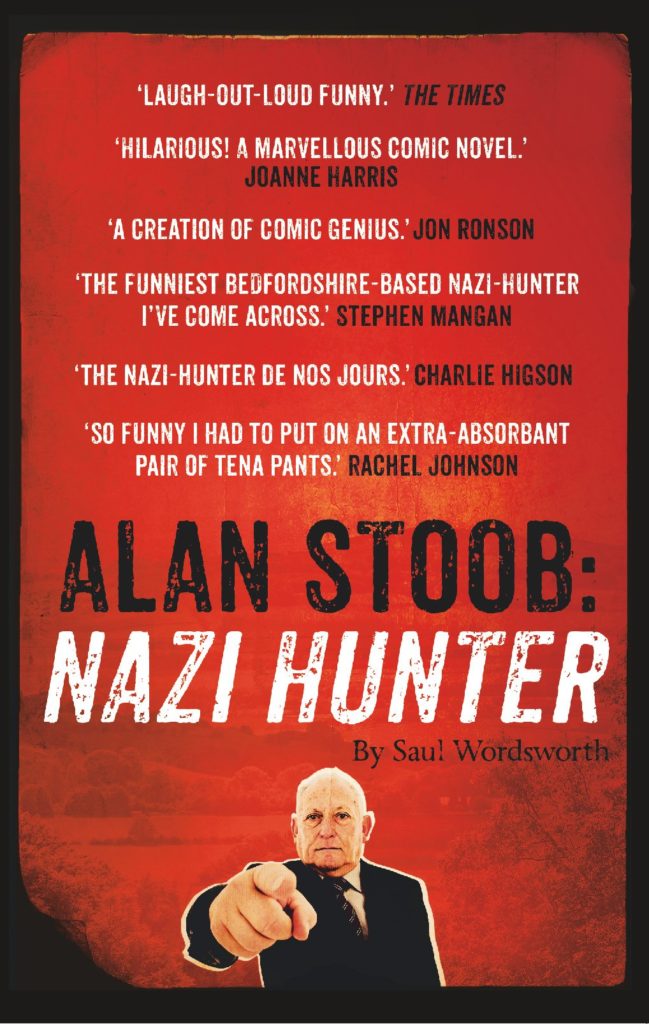 To buy the book click here.
To buy a Stoob mug click here (makes tea taste hunty).
The book has been optioned in Hollywood. Any developments will be updated on this page.
Exciting innit?